Get the Most Out of NTK in 30 minutes
Become a library insider with a short (but sweet) 30-minute introduction to services.
Who?
Open to all, but ideal for first-year students.
When & Where?
Feel free to book an individual tour via the form below, by phone, or simply ask an NTK staff member. No registration is required and the tour is free.
Several tours are planned for the beginning of the Winter Semester. Those tours below do not require any booking.
WHEN
WHERE
Thurs
26.9.

13:00 - 13:30

Meet on the ground floor in front of the main library turnstiles.

Tues
1.10.
Thurs
3.10.
Tues
8.10.
Thurs
10.10.
Tues
15.10.
Thurs
17.10.
.
When processing personal data, the Library is acting in accordance with Czech legal regulations, Regulation (EU) 2016/679 of the EP and of the Council of 27 April 2016, regarding the protection of natural persons in regard to the processing of personal data and the free movement of such data (repealing Directive 95/46/EC, and the Integrated Library Rules), and with the Internal Directive No. 2/2018 of the Director of the NTK.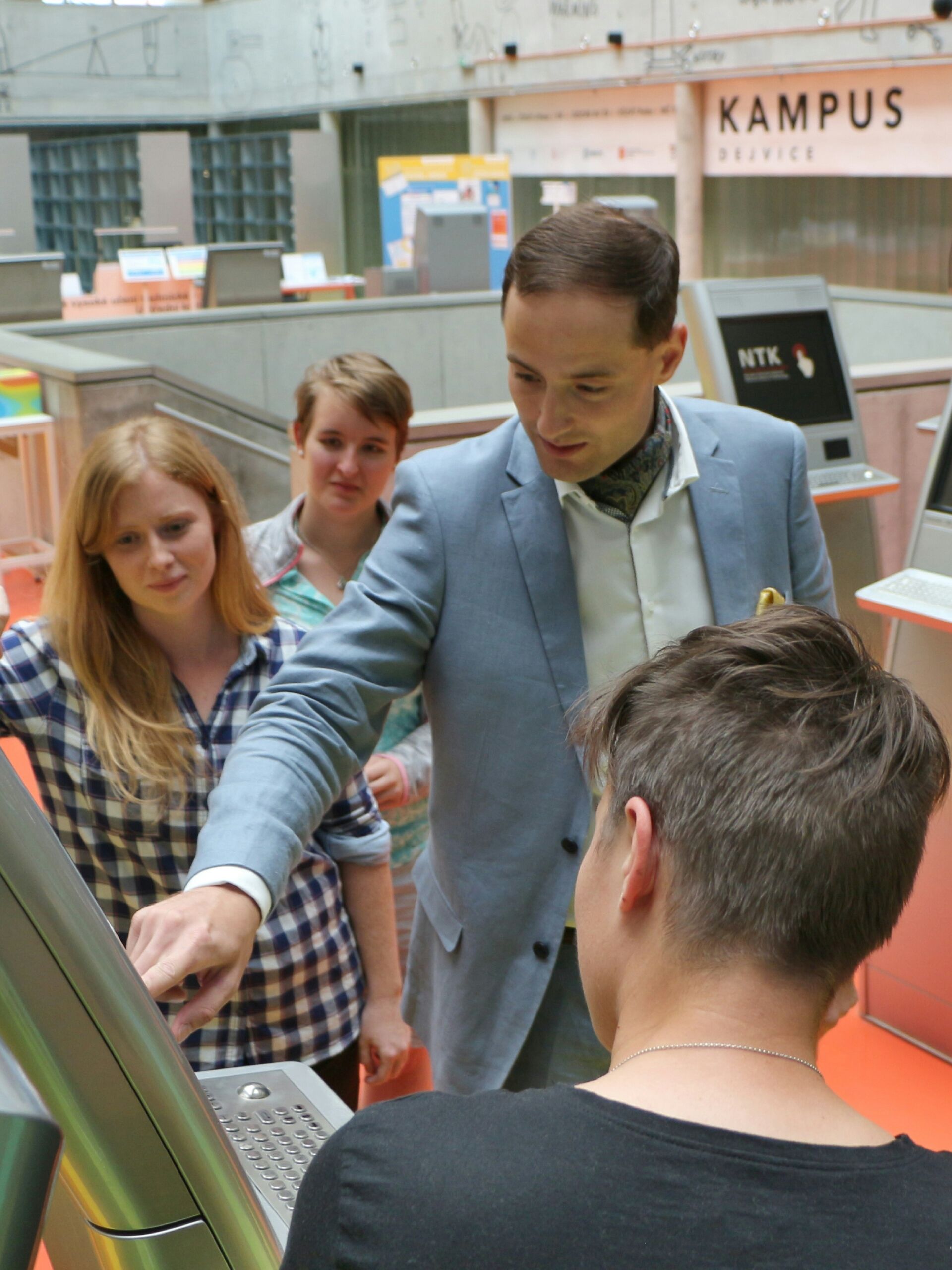 Contact us
‌ info@techlib.cz
‌ 232 002 535
See also