News
Borrowing print materials
19. 11.
–
Good News: Starting today (Tuesday, Nov 19), you can borrow print materials again! Order and reserve print materials from our online catalog. Then pick your item(s) in the After Hours Study Room.
For more information, please click here.
Webinars
11. 11.
–
There will be three webinars in English in November: Simple Introduction to LaTeX Using Overleaf, Web of Science and Scopus: Use Citation Databases to Foster Your Research, and Navigating Scientific Resources & Staying Organized: Making it easier to write a Ph.D. dissertation, article, or proposal.
Click here for more details (including dates) and to register.
Temporary Access to Online Collections
4. 11.
–
Students, higher education instructors, and researchers now have temporary online access to all collections digitized by the National Library of Technology. More than 2,000 titles are available. Click
here
for more information.
Selected eResources
Vol.248:no.3308(2020:Nov. 14)

Roč.64:č.48(2020:listopad 26)+ 2 příl.

Vol.108:no.11-12(2020:Nov./Dec.)

Vol.62:no.10(2020:Oct.)+příl.

Roč.28:č.21(2020:listopad 09)

Roč.29:č.24(2020:listopad)

Roč.29:č.23(2020:listopad 12)

Roč.68:č.21(2020:listopad 10)

Roč.64:č.228(2020:listopad 26)+ 1 Příl.

No.22(2020:Nov. 17)+příl.

Roč.30:č.11(2020:listopad)

DVD No.270(2020:December)

Vol.587:no.7832(2020:Nov. 05)

Roč.64:č.227(2020:listopad 25)+příl.

Roč.25:č.11(2020:listopad)

Roč.69:Č.4(2020:prosinec)

Roč.64:č.226(2020:listopad 24)+2příl.

Vol.437:no.9221(2020:Nov.:21-27)
‌ Contact Form
‌ (+420) 232 002 535 (Mon-Fri, 9am-5pm)
‌ info@techlib.cz
Quick Links

Add money to your account online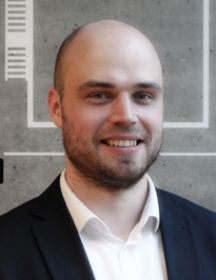 Jan Červenka
232 002 501
606 552 407
Motto:
Winners never quit