Current program
Gallery NTK presents three exhibitions:
Exhibition opening
December 13, 2017, 6:00 pm
Exhibition dates
14. 12. 2017 - 4. 2. 2018
Where
Gallery NTK
Free entry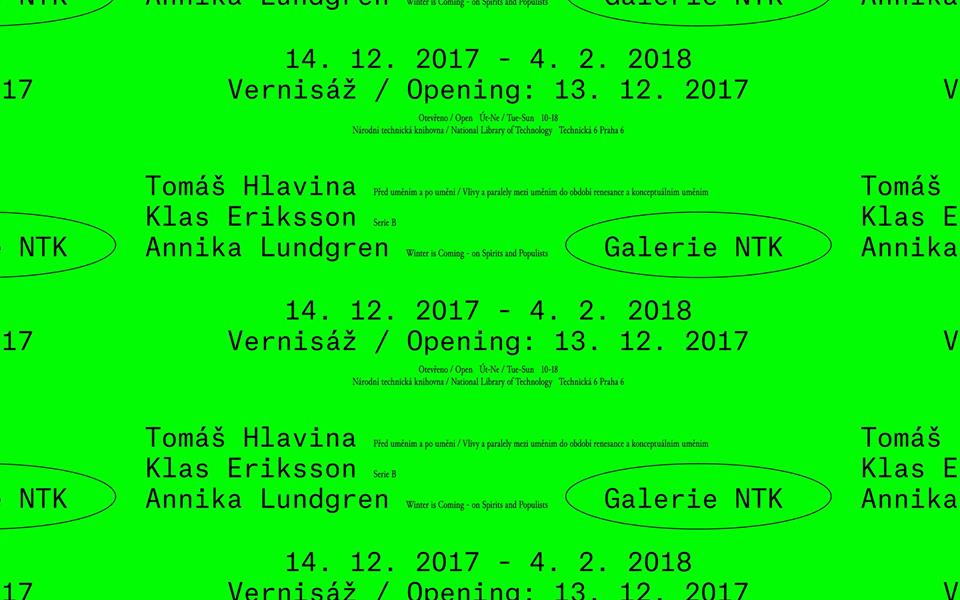 Tomáš Hlavina: Před uměním a po umění / Vlivy a paralely mezi uměním do období renesance a konceptuálním uměním
About exhibition
Postconceptual sculptor Tomáš Hlavina is one of the key reperesentatives of generation, which entered the art scene at the beginnig of nineties. Exhibition is gallery output of Tomáš Hlavina's PhD thesis. He is now working as professor of sculpture studio at Prague Academy of Fine Arts.
Curator
Milan Mikuláštík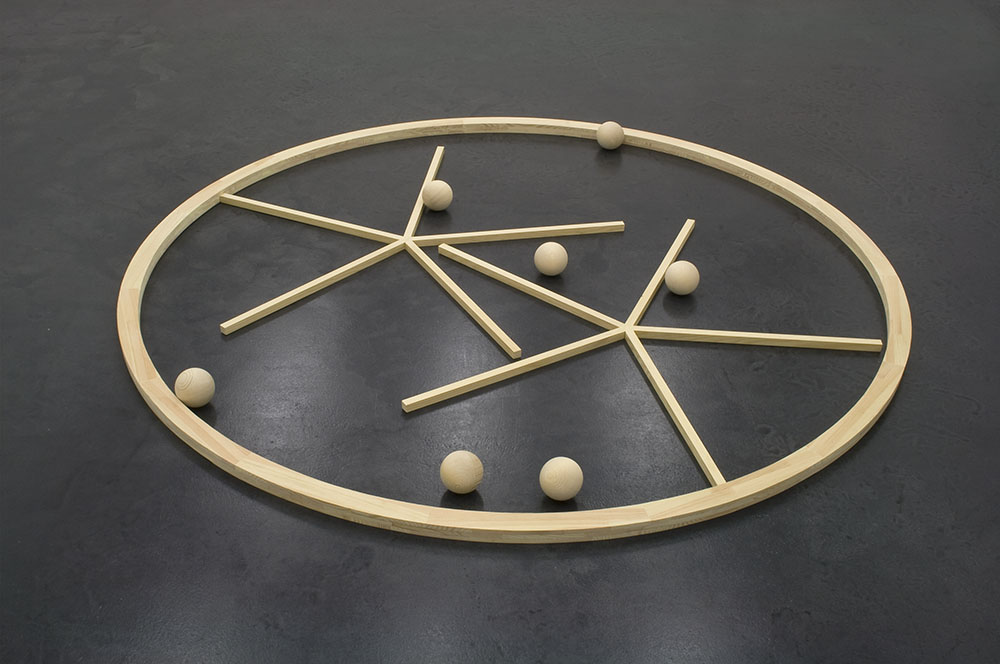 Klas Eriksson: Serie B
About exhibition
Swedish artist Klas Eriksson (1976) presents his newly produced paintings, video, objects and photos at Gallery NTK. In the long term he is focused on the phenomenon of football hooliganism, especially it's visual and performative character.
Supported by IASPIS (Stockholm) a FUA TUL (Liberec)
Curator
Lexa Peroutka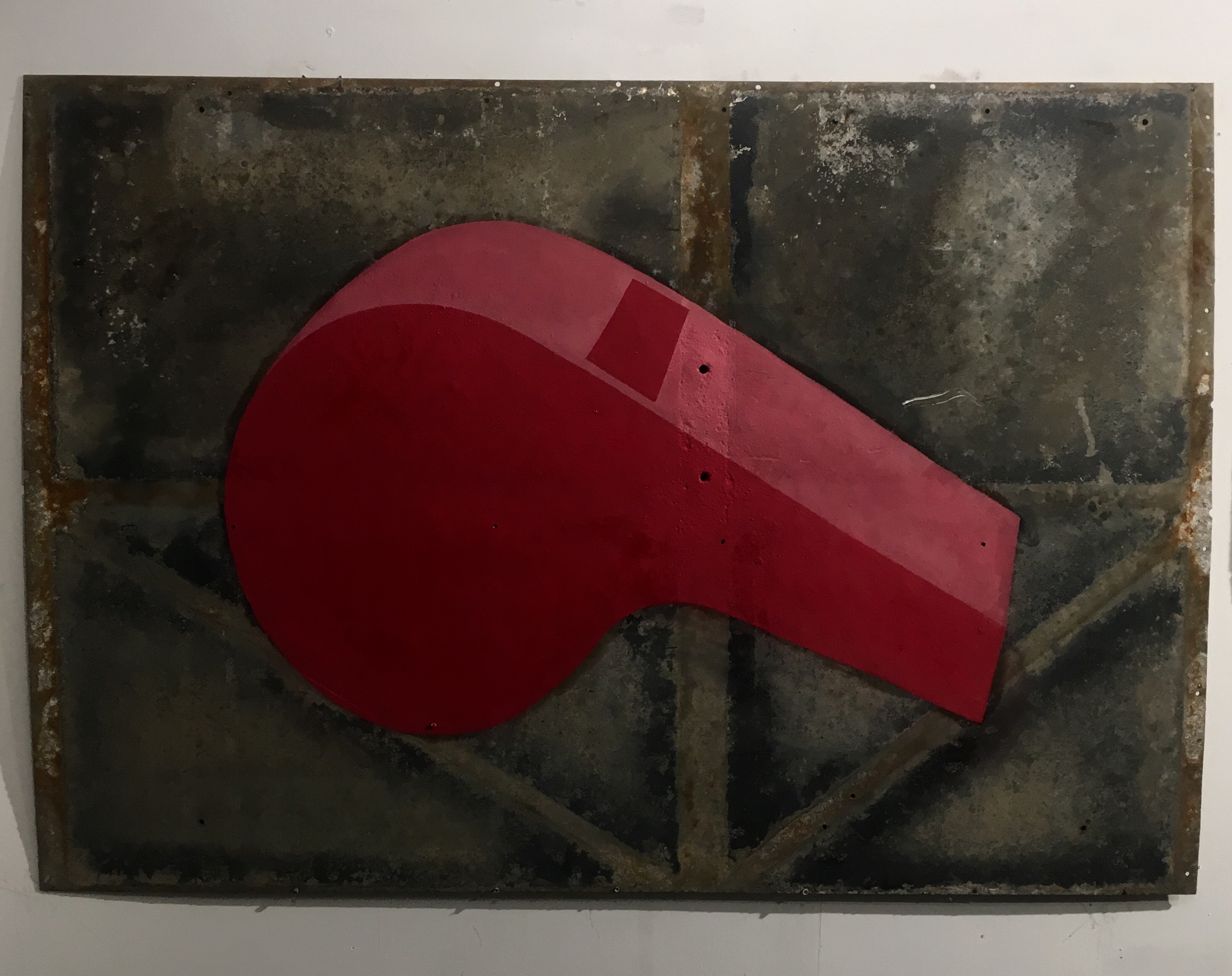 Annika Lundgren: Winter is Coming - on Spirits and Populists
About exhibition
Videoinstallation of Swedish artist Annika Lundgren (1964) was created directly for the exhibition at Gallery NTK. It is her author's interpretation of Western European political history. She uses video, photography and performance.
Supported by FUA TUL (Liberec).
Curator
Lexa Peroutka
Gallery NTK
Gallery NTK opened in 2009 as an integral part of the library's cultural offerings. Since that time, it has hosted a number of exhibitions focused primarily on the interconnection between contemporary art, science, technology, and architecture.
Due to the gallery´s location – in the heart of the Czech Technical University campus – a considerable number of students´ projects have been exhibited here as well. In addition to these exhibitions, the gallery has established cooperation with various cultural and scientific institutions that utilize the exhibition space and present new and original topics.
Gallery exhibitions are often covered in the leading Czech media and abroad.
Location: Ground Floor, near entrance NTK2.
Culture at NTK

For us, the library represents a space that is both physically and mentally open – to people, the interchange of ideas, and art. Our building was the result of collaboration between architects, engineers, designers, theorists and artists; these intellectual intersections continue to this day.
The inspiring architecture of the library (including the well-known interior atrium murals by Romanian artist Dan Perjovschi) foster critical inquiry, exhibit a sense of humor, and contribute to what we hope is a unique aesthetic experience.
Our cultural events and cooperations with artists aim to illustrate the reciprocal creative
spark between art and science.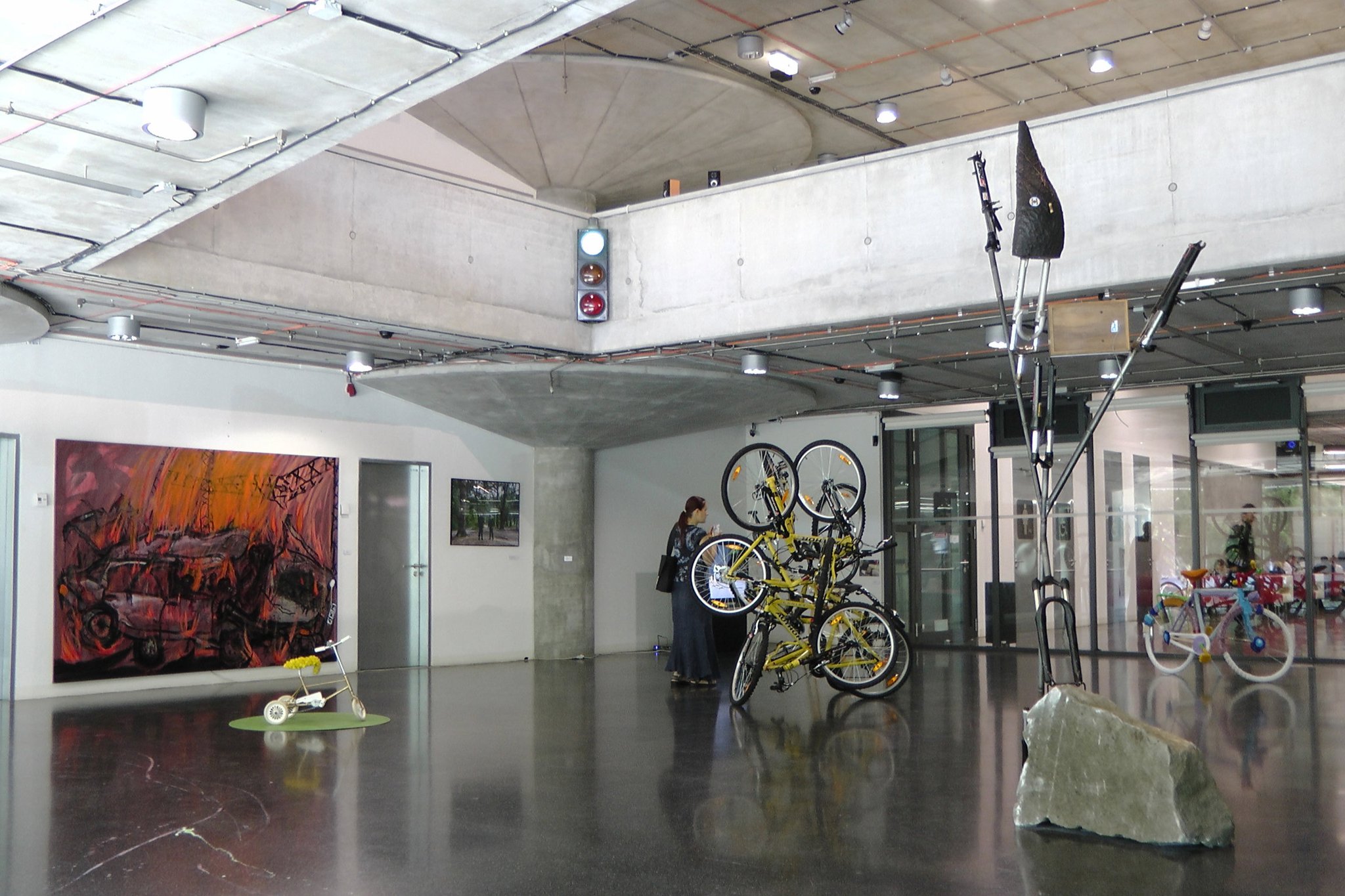 Contact
Milan Mikuláštík, curator
‌ milan.mikulastik@techlib.cz
‌(+420) 773 653 825
Opening Hours
Tue – Sun 10 — 18

Archive (in Czech)
Partners