---
The Best of 1960s and 1970s Architecture in the Czech Republic
---
Exhibition term:
12. 10. 2020-15. 1. 2021
Where:
Galerie NTK
---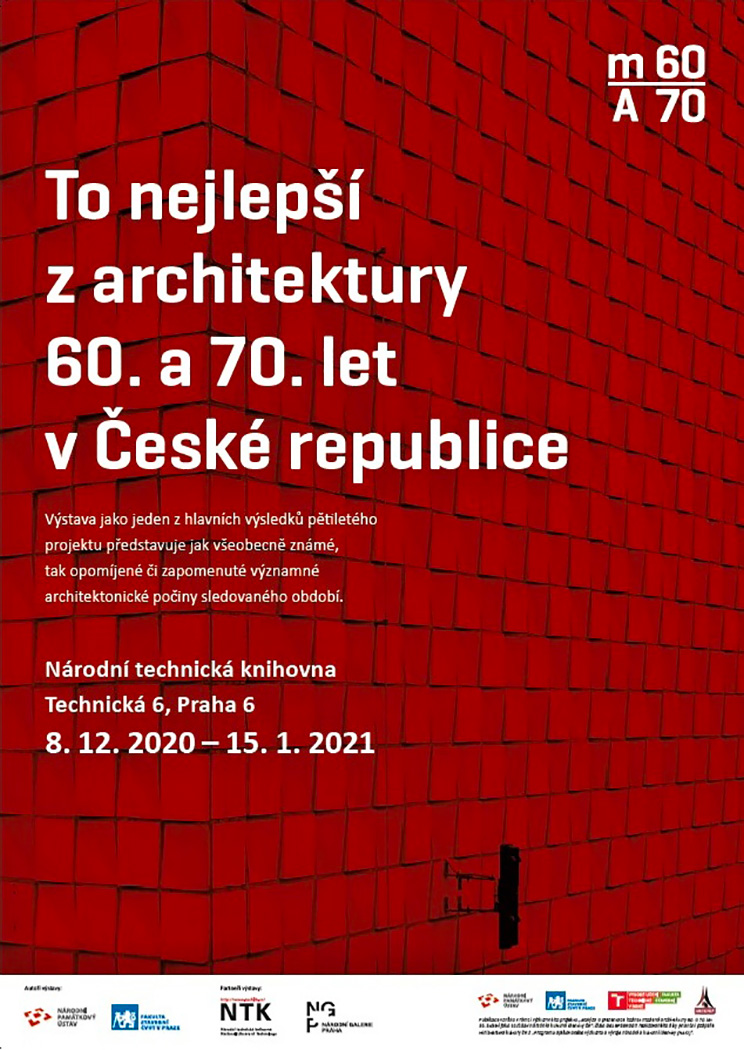 ---
About the exhibition:
"

The Best of 1960s and 1970s Architecture in the Czech Republic

"
is an exhibition resulting from a long-term project of the National Heritage Institute focusing on the
values of modern architecture of the 1960s and 1970s as part of the national and cultural identity of the Czech Republic. It captures the beauty and uniqueness of both well-known and neglected or forgotten creative works of the time. A distance of more than fifty years from the creation of these works provided adequate space and
sufficient oversight
not only to professionally
assess and record their values,
but also to justify why they should remain a part of our urban or open landscape and why some of them should be institutionally protected.
The formal changes in post-war architecture are globally based on the search for style and on the development of materials and construction technologies. These formal changes are linked to political changes in the Eastern bloc countries. The buildings and their sets created in the 1960s and 1970s represent an important phase in the history of Czech architecture, when – after a period of post-war stabilisation and the adoption of Soviet models with their 'historicising' forms in the 1950s – there was a temporary political relief and a significant boom in architectural creation searching for its form and reflecting international trends. Architecture and constructions became a showcase for socialism representing the latest trends and possibilities through their variety of materials, structures and shapes in many cases. The purpose of the project and exhibition is to show that even this architecture, often simplistically referred to as ideological, often presents high formal, architectural and material values, and that efforts to preserve these values for future generations as evidence of tangible and cultural witness of the times are meaningful and justified. The current often unsightly state of buildings from this period is mainly caused by the absence of regular maintenance and in many cases by insensitive utilitarian modifications.
3D visualisation of the exhibition:
The exhibition, accompanied by a critical catalogue and a professional international conference, crowns five years of intensive research throughout the Czech Republic aiming at drawing attention to the qualities of the architecture of the period, mediating it to the general public and strengthening the general awareness and thus its protection and proper care by presenting selected cases. It includes basic information about the modern architecture of the 1960s and 1970s, aspects of its origins and reminders of what the architecture of brutalism, Brussels style and the 'normalisation' period means to us today. The aim is to convince visitors of its uniqueness, attractiveness and reasons why it should remain part of the building stock of our cities and even be institutionally protected in selected cases. The exhibition being the last of the project's presentation outcomes is an abbreviated, only slightly descriptive, but visually interesting and representative 'business card' of the topic.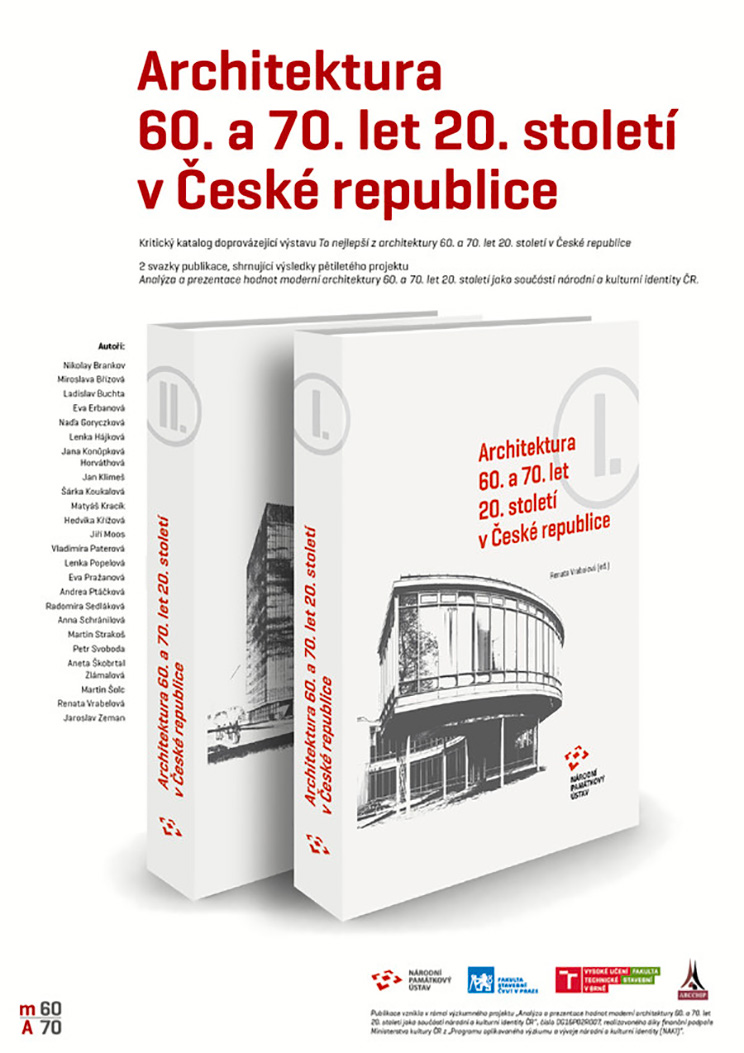 'Analysis and Presentation of the Values of 1960s and 1970s Architecture as Part of the Czech National and Cultural Identity' project is financed by the NAKI II programme of applied research and development of national and cultural identity run by the Ministry of Culture of the Czech Republic. The exhibition showing a representative sample of the examined buildings of the period is accompanied by a critical catalogue entitled 'Architecture of the 1960s and 1970s in the Czech Republic'.
The project has focused on research and evaluation of modern architecture of the second half of the 20thcentury. Naďa Goryczková, General Manager of the National Heritage Institute is the author of the research project. The main project guarantor and coordinator is the National Heritage Institute; co-researchers include the Faculty of Civil Engineering at Czech Technical University (ČVUT) in Prague, Faculty of Civil Engineering, at Brno University of Technology (VUT) and Institute of Theoretical and Applied Mechanics (ÚTAM) at Academy of Sciences of the Czech Republic.
---
---
Photos from the exhibition: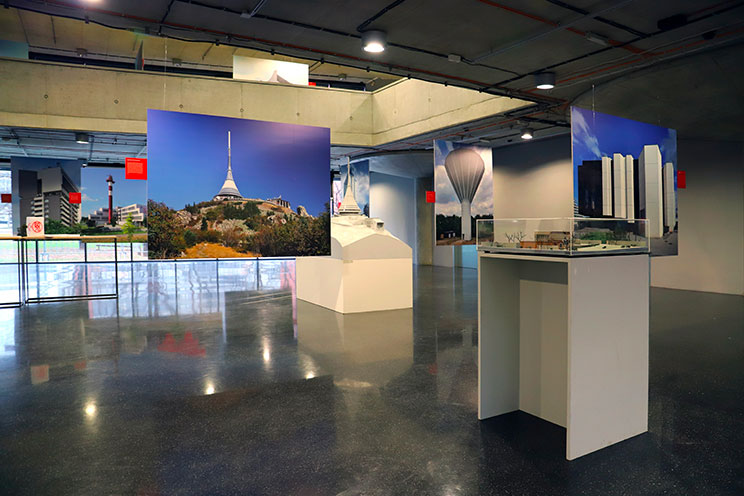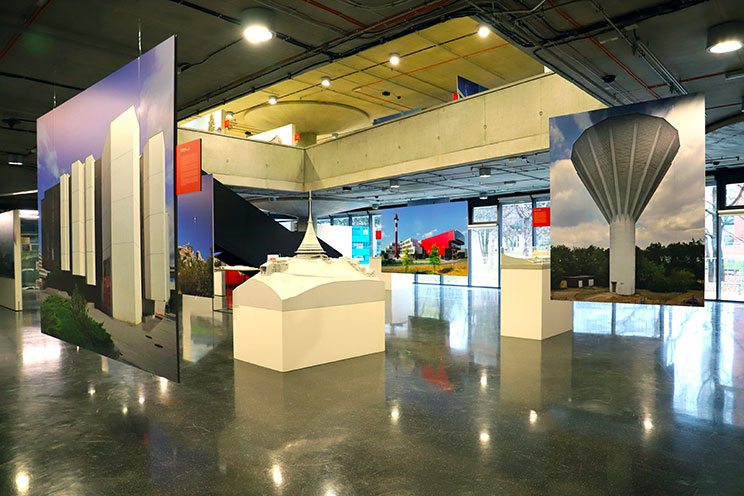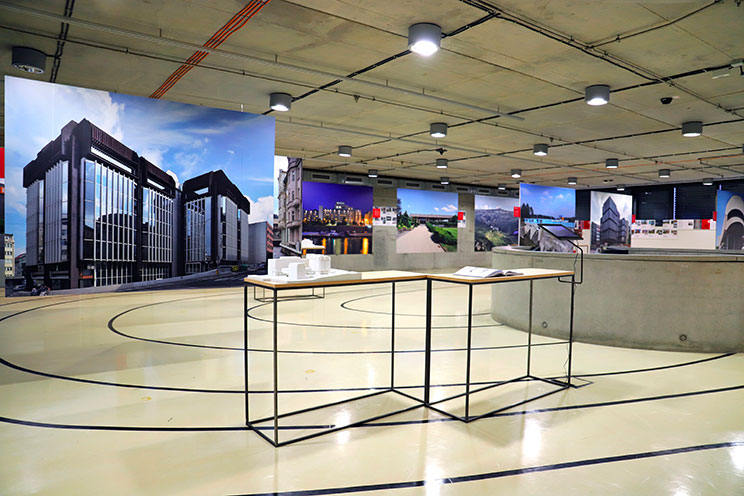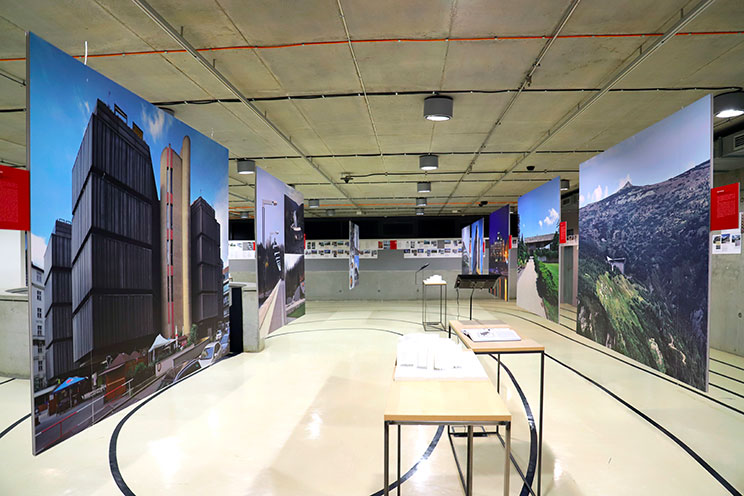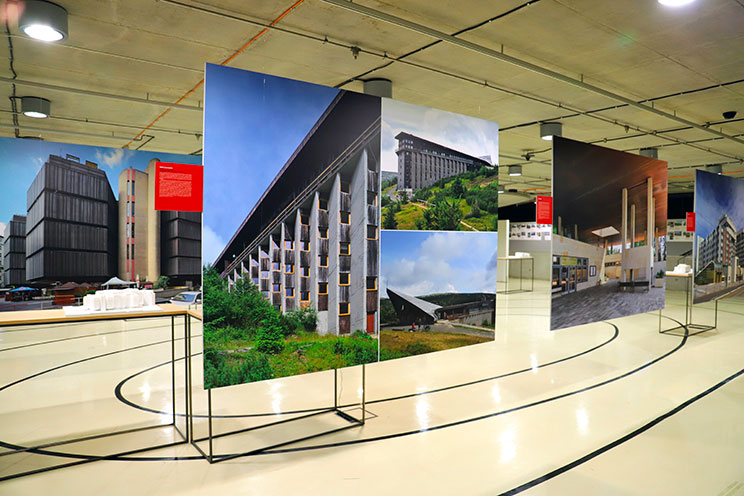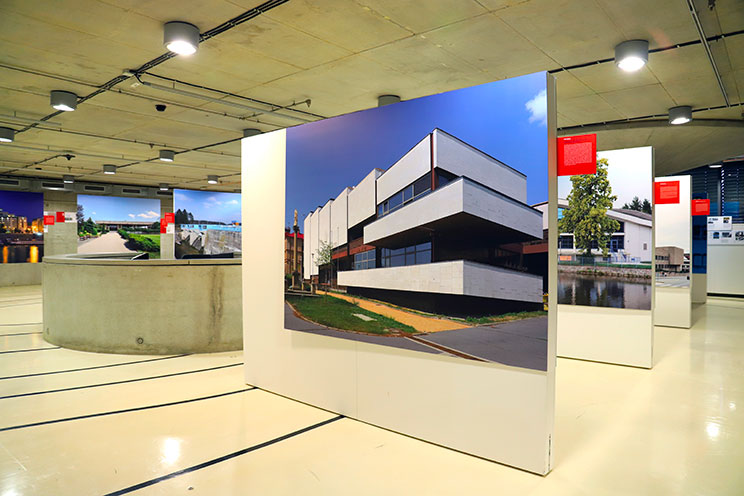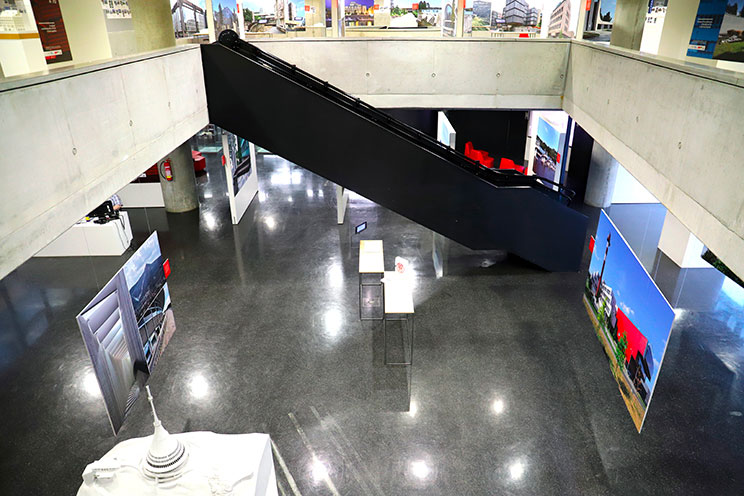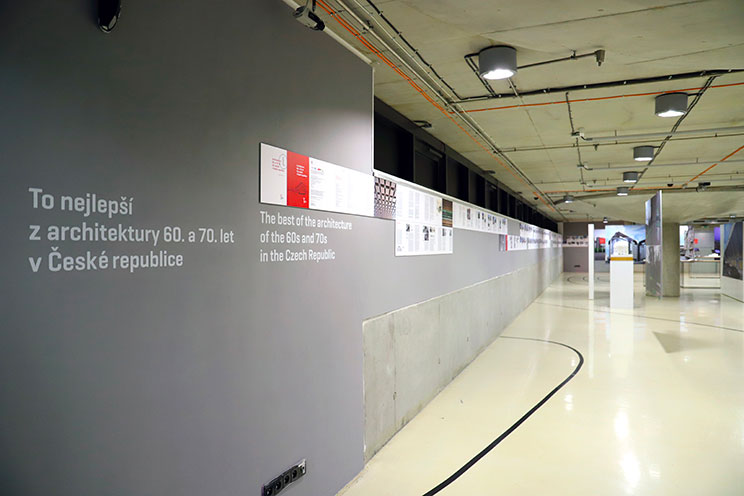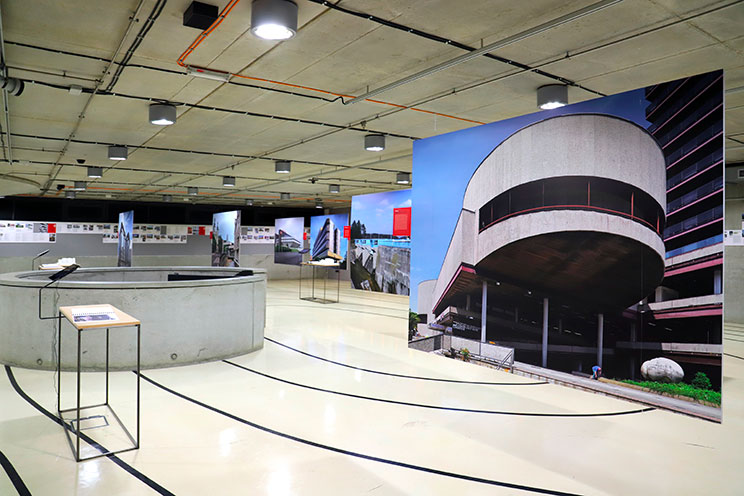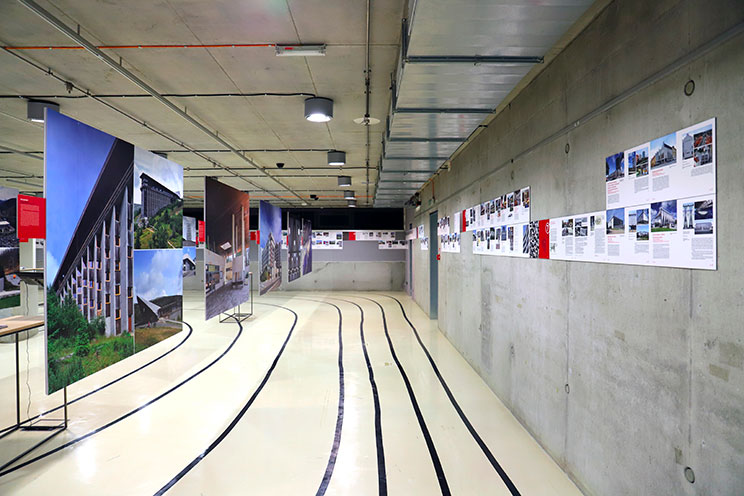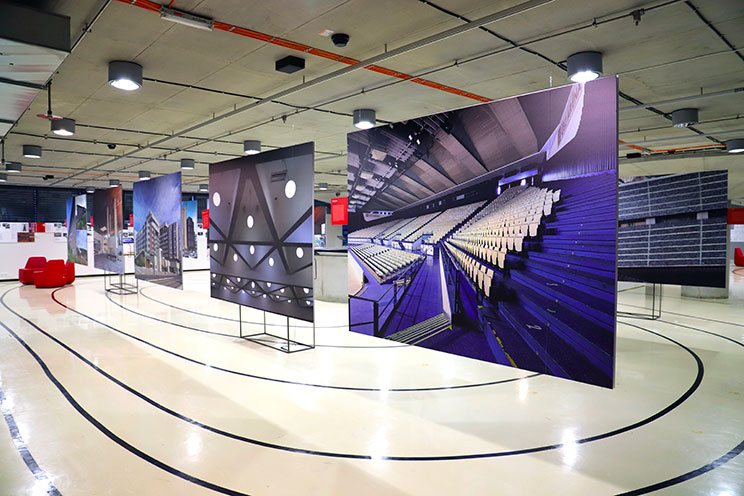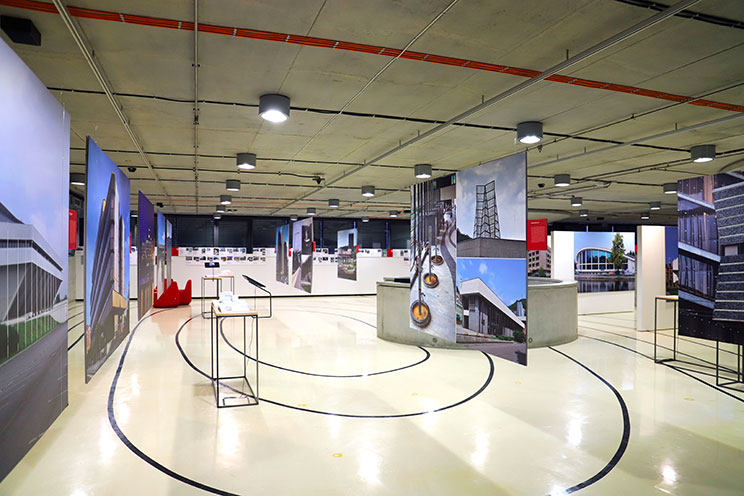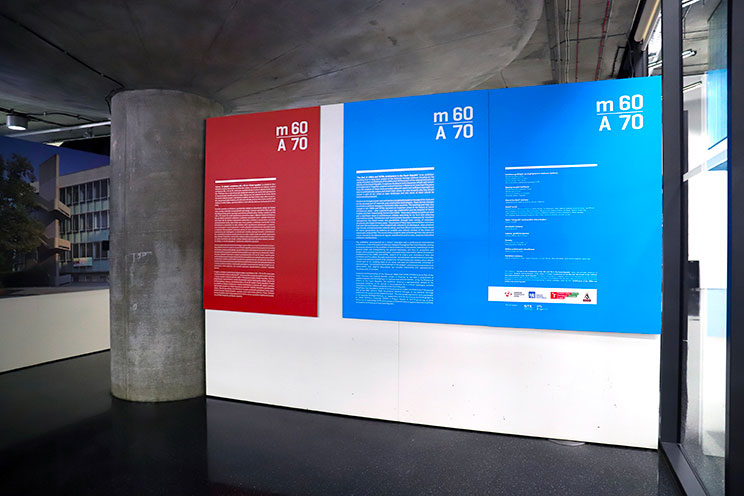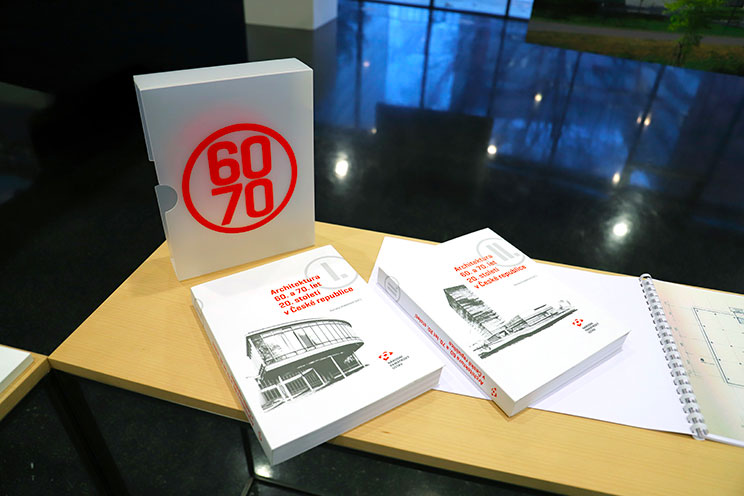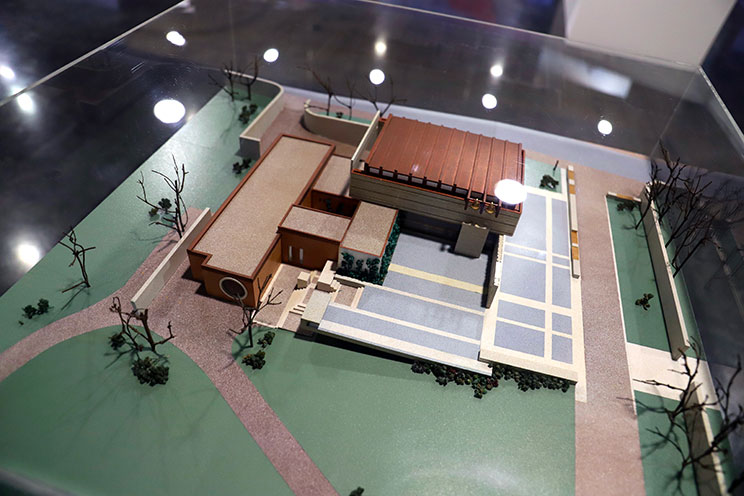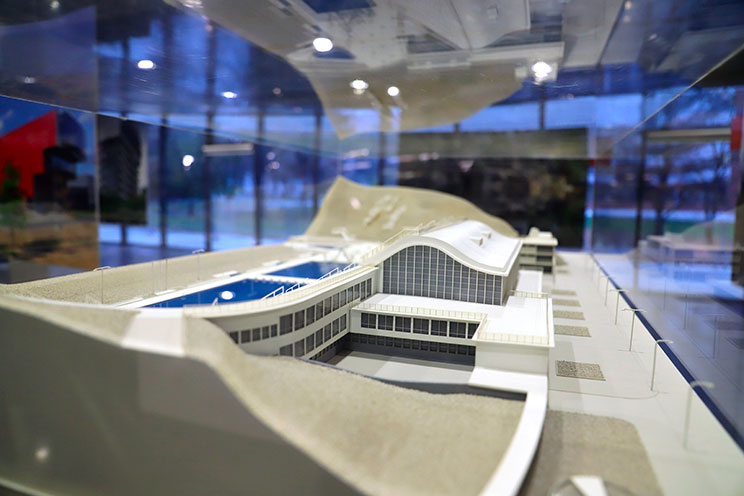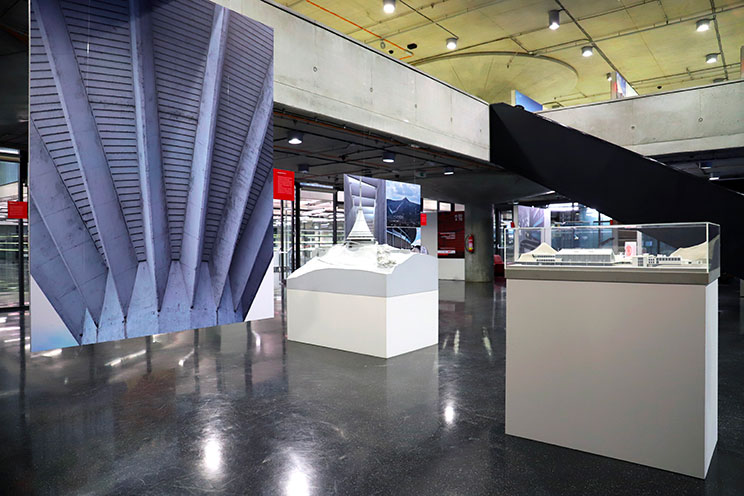 Photo: Milan Mikuláštík
---
---
The best of the architecture from 60s and 70s:
Hotel Thermal
Karlovy Vary, I.P. Pavlova 2001/11
Věra Machoninová, Vladimír Machonin, 1964–1967/1968–1977 MPR Karlovy Vary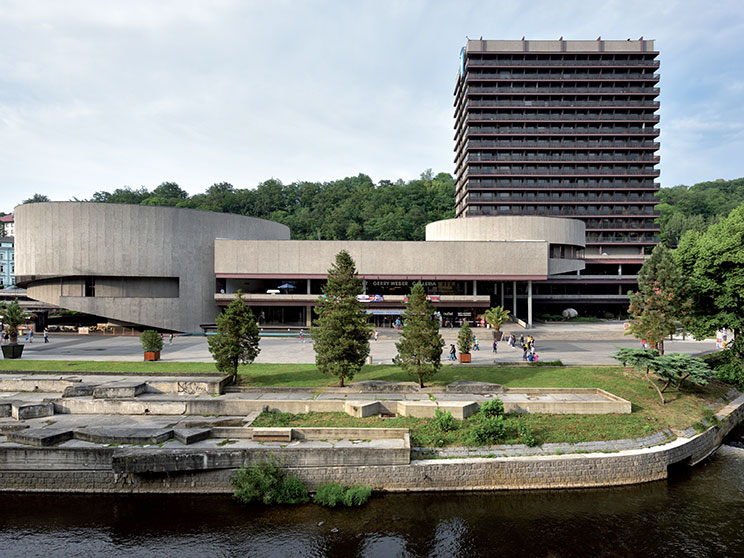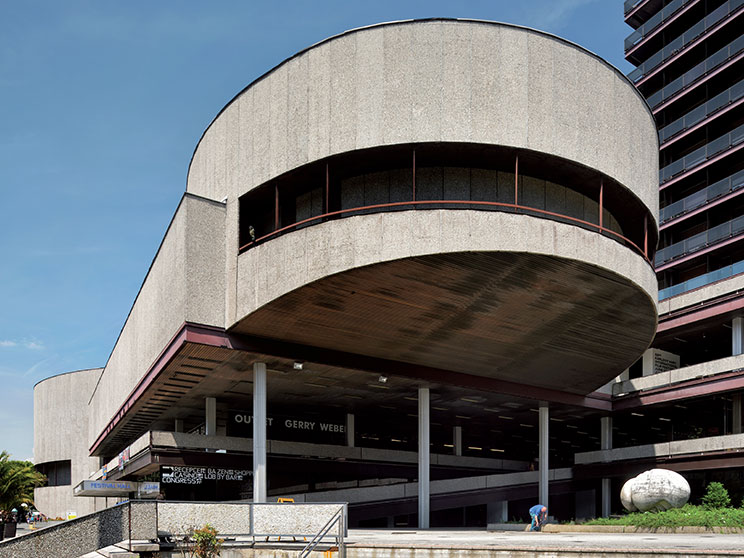 ---
Hotel Labská bouda
Bedřichov 31, Špindlerův Mlýn
Zdeněk Řihák, projekt 1968, realizace 1972–1975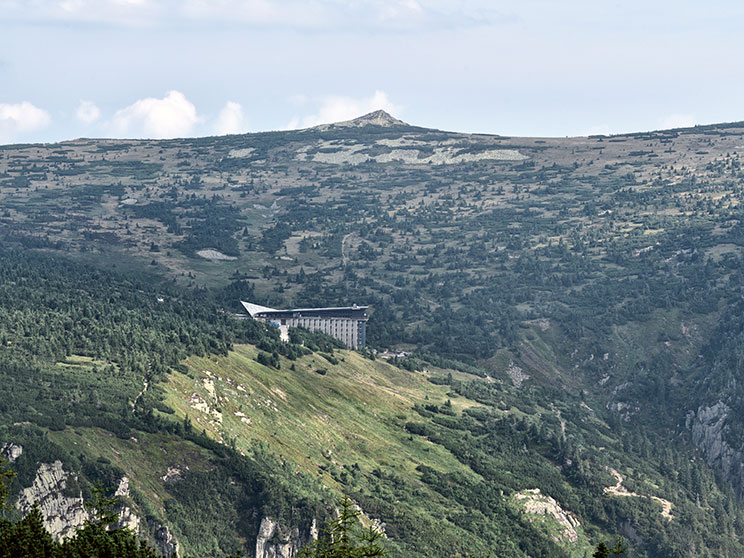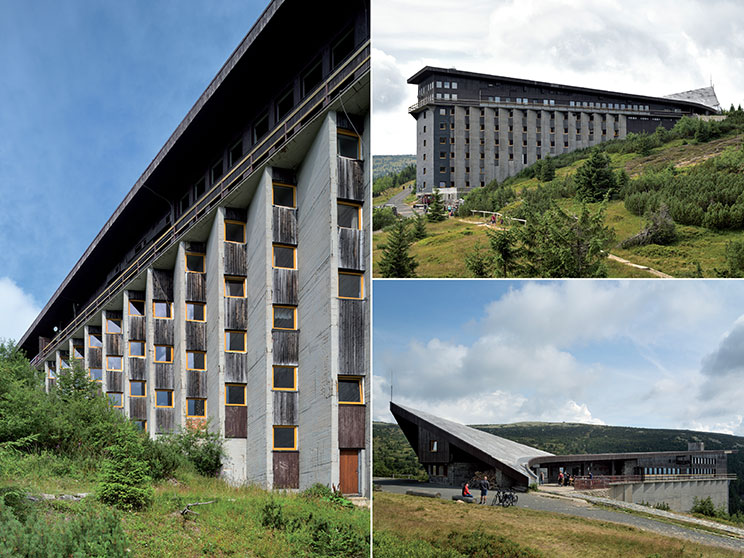 ---
Transgas
Vinohradská 325/8, Praha 2, Vinohrady
Václav Aulický, Jiří Eisenreich, Ivo Loos, Jindřich Malátek
projekt 1966, realizace 1972–1978, demolice 2019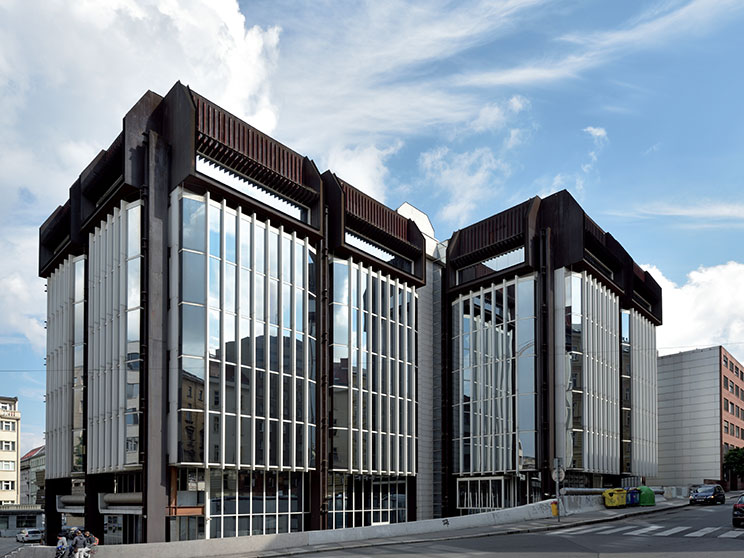 ---
Tranzitní a telekomunikační ústředna
Akademika Bedrny 365, Hradec Králové
Václav Aulický, Jindřich Malátek, 1977–1982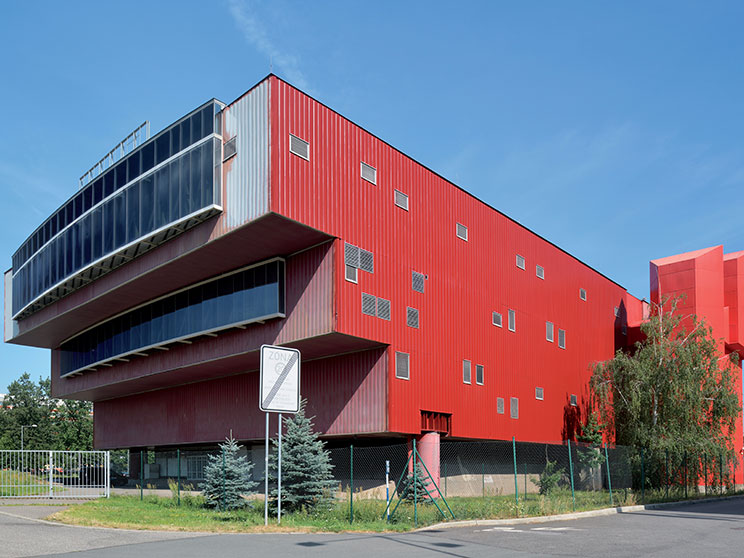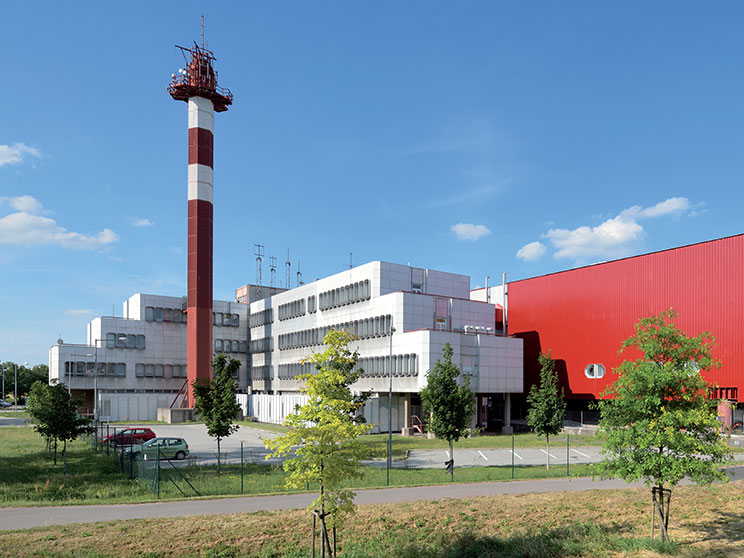 ---
Plavecký stadion
Sokolský ostrov 402/4, České Budějovice
Bohumil Böhm, 1958–1971
Památková ochrana od roku 2017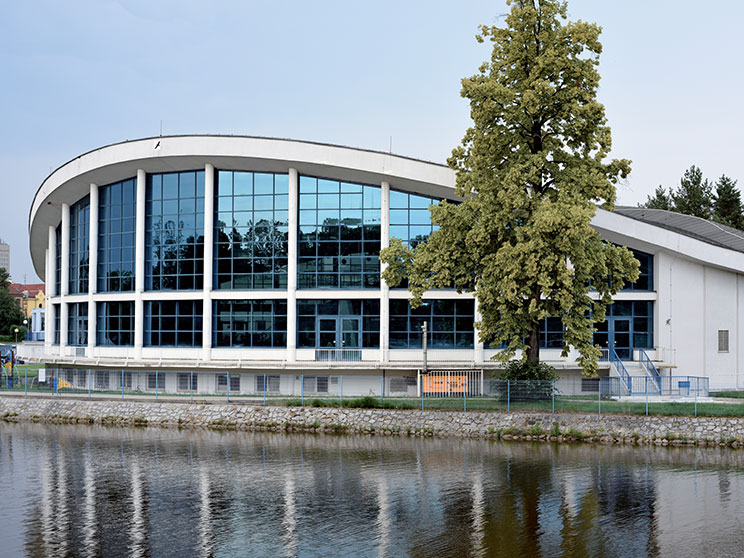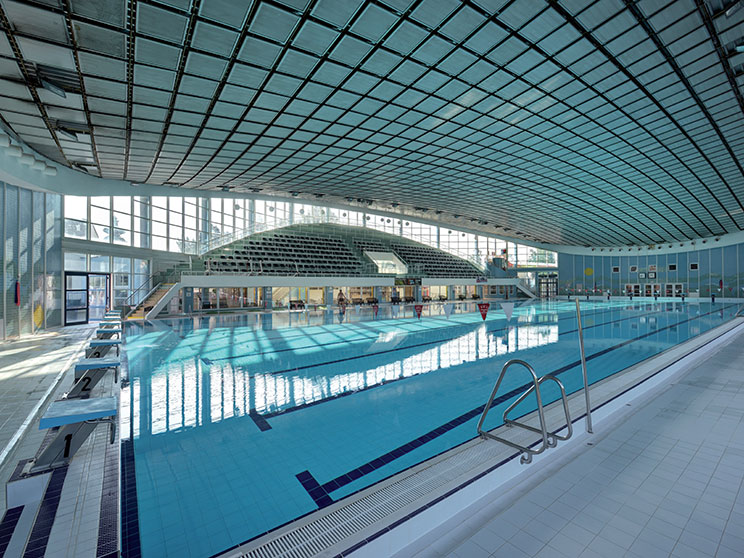 ---
Krematorium
Pražská 449/108, České Budějovice
Jan Benda, Boris Čepek, 1964–1979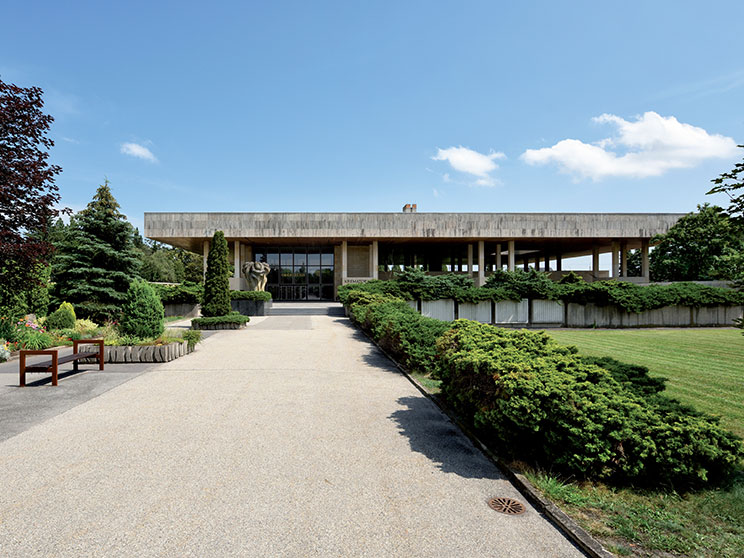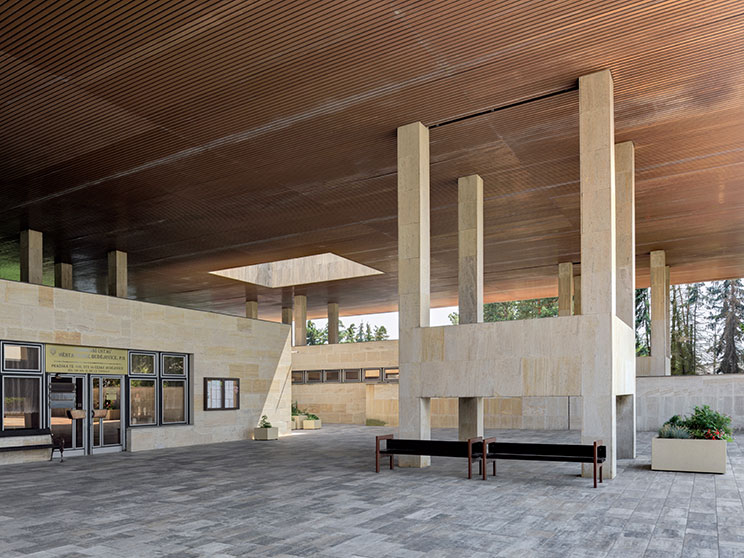 ---
Administrativní a provozní budova Ingstav
Vídeňská č.p. 546/55, Brno-Štýřice
Ivan Ruller (architekt); Julius Kubinský (konstrukce fasády); František Antl (vnitřní vybavení); Miloslav Buřival (sochař), 1968 / 1968–1970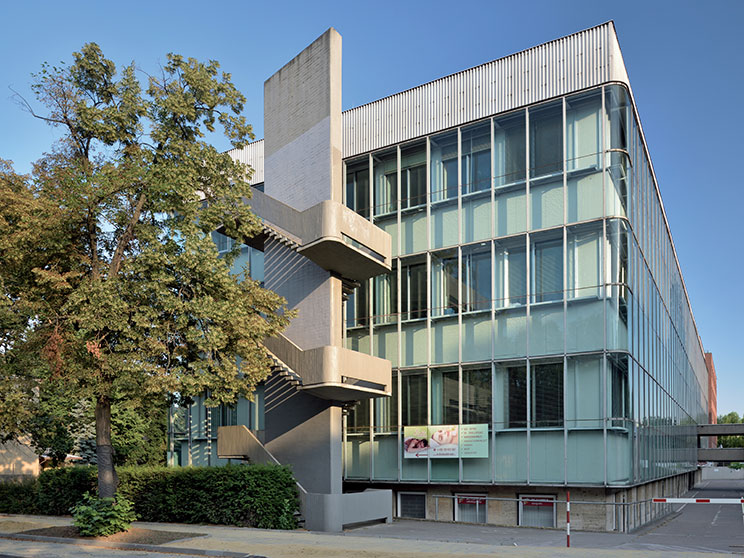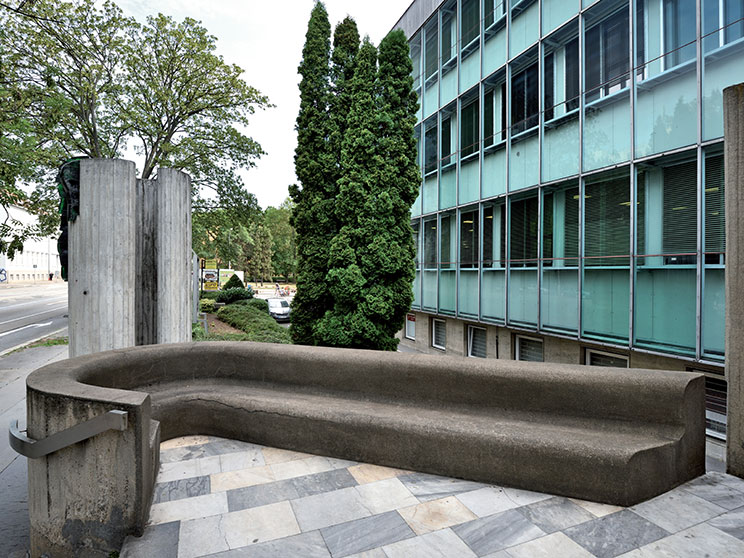 ---
Gagarinova/ Vřídelní kolonáda
Karlovy Vary, Divadelní náměstí 2036/2
Jaroslav Otruba, 1960–1969/1969–1975 MPR Karlovy Vary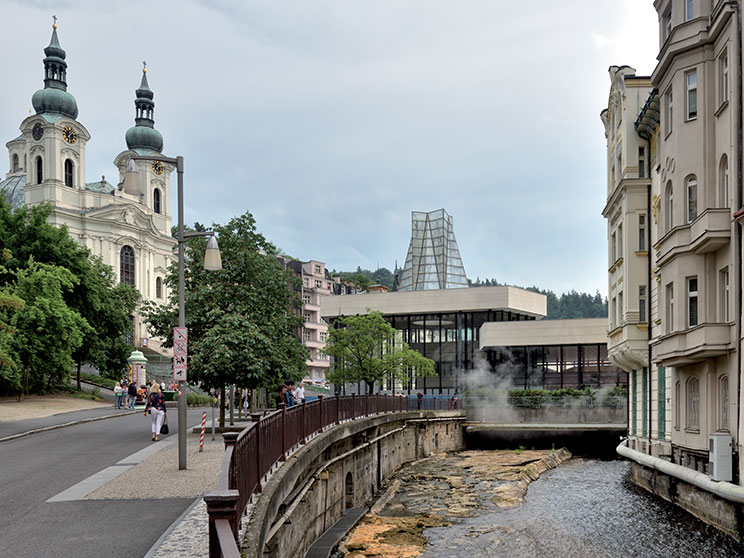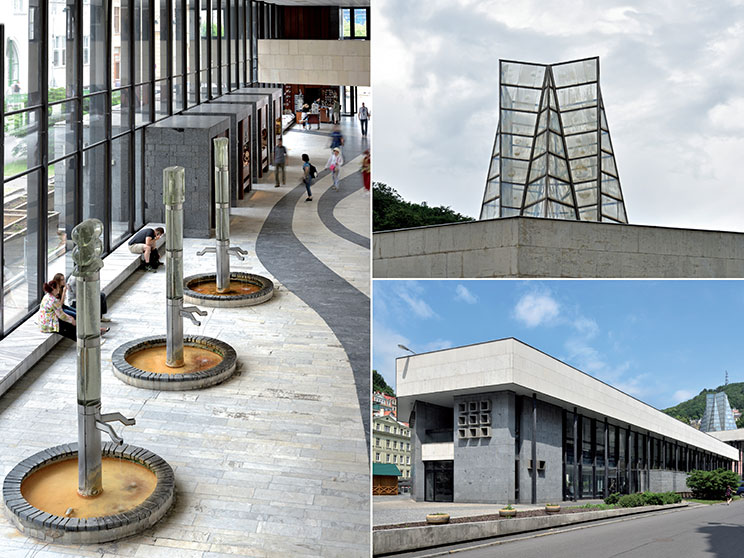 ---
Horský hotel a televizní vysílač na Ještědu
Liberec XIX – Horní Hanychov
Karel Hubáček, projekt 1963 / realizace 1966–1973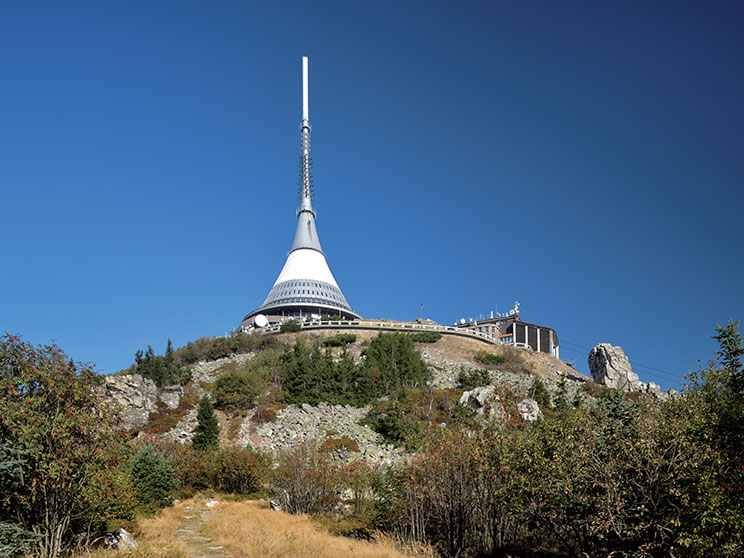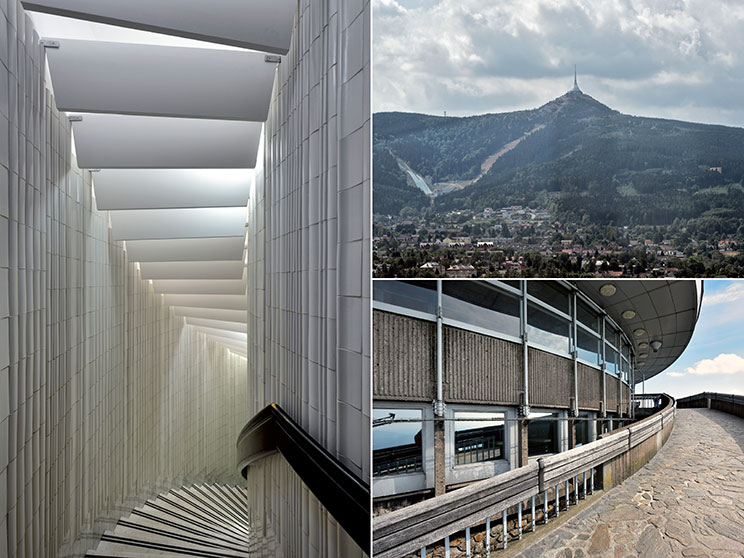 ---
Výpravní budova železniční stanice Ostrava-Vítkovice
U Nádraží 27/25, Ostrava-Vítkovice
Josef Danda, Státní ústav dopravního projektování Praha (SÚDOP), 1963–1967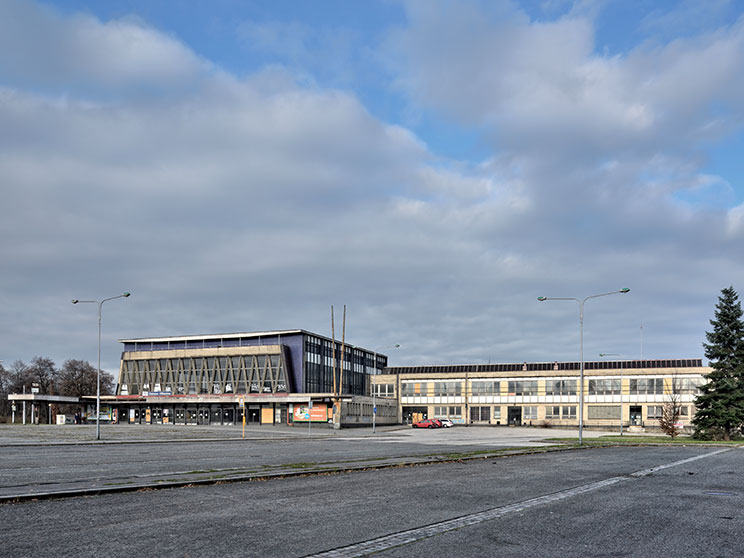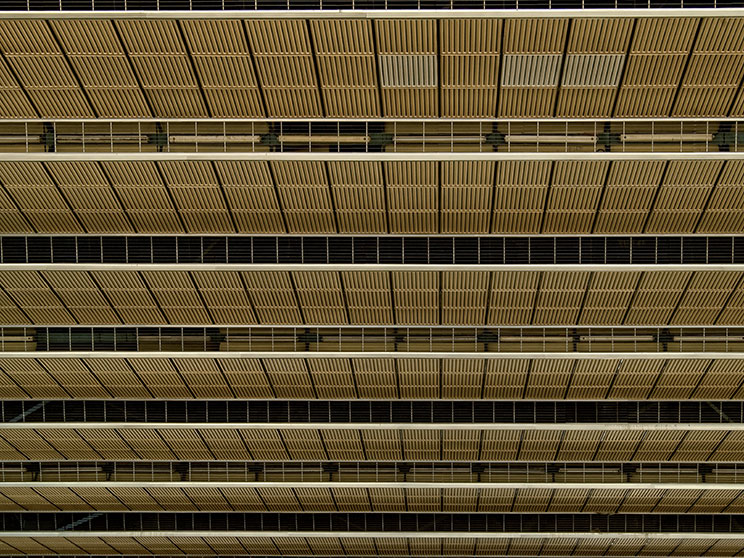 ---
Víceúčelová sportovní hala v Havířově
Těšínská 1296/2a, Havířov-Podlesí
Josef Hrejsemnou, Krajský projektový ústav pro výstavbu měst a vesnic
výtvarná spolupráce Rudolf Valenta, 1965–1969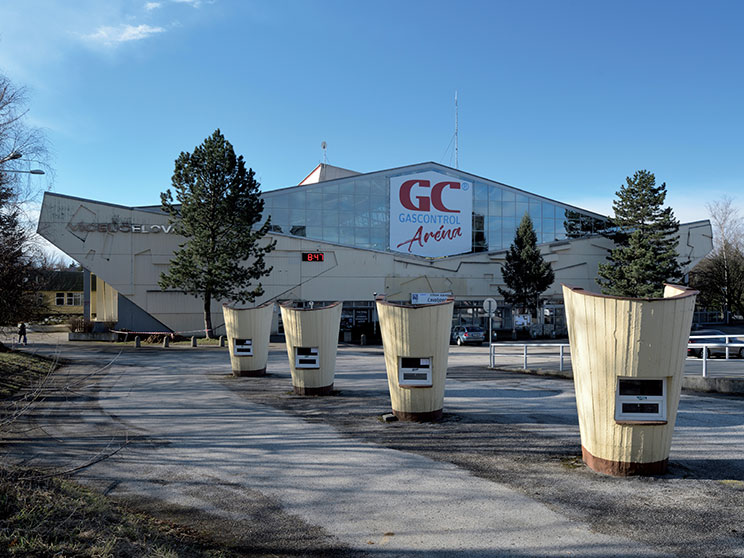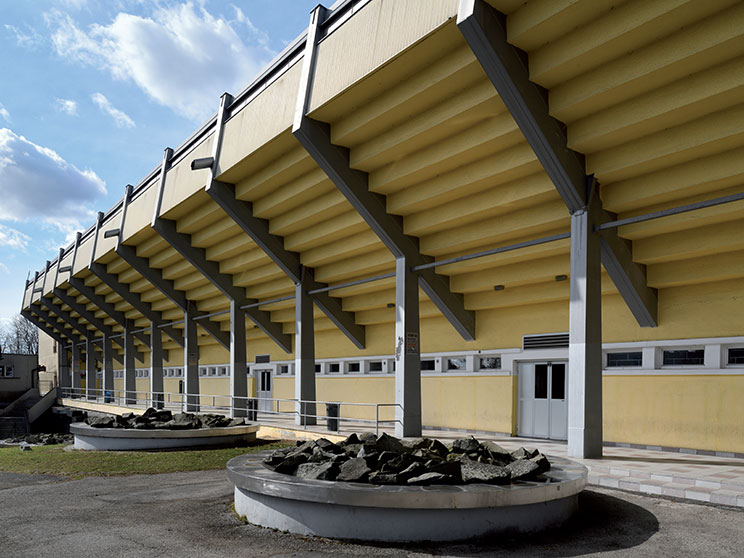 ---
Palác kultury a sportu (Ostravar Aréna)
Ruská 3077/135, Ostrava-Zábřeh
Vladimír Dedeček, Stavoprojekt Bratislava, 1974–1986 přístavba Radim Václavík, ATOS-6, 2005–2007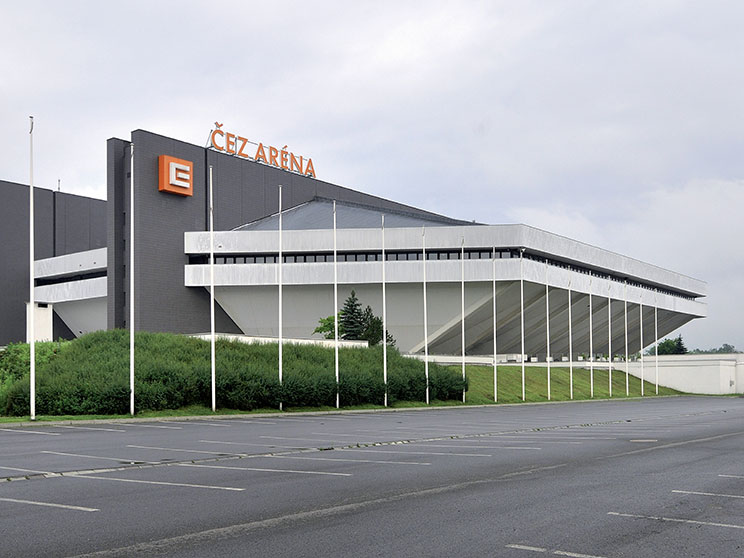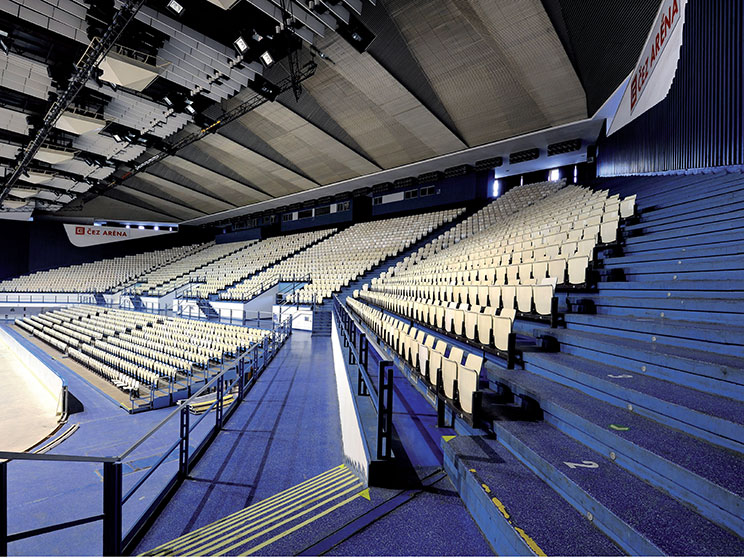 ---
Smuteční síň
Brněnská,Prostějov
Blahoslav Adamík, projekt 1970 / realizace 1973–1977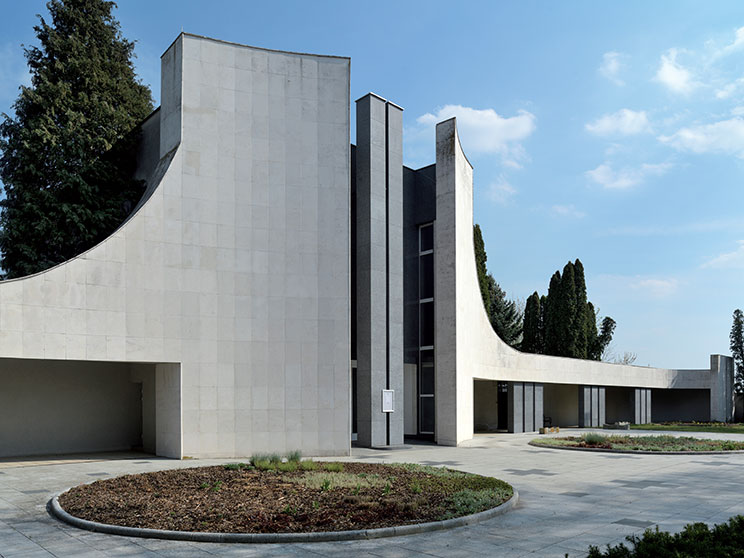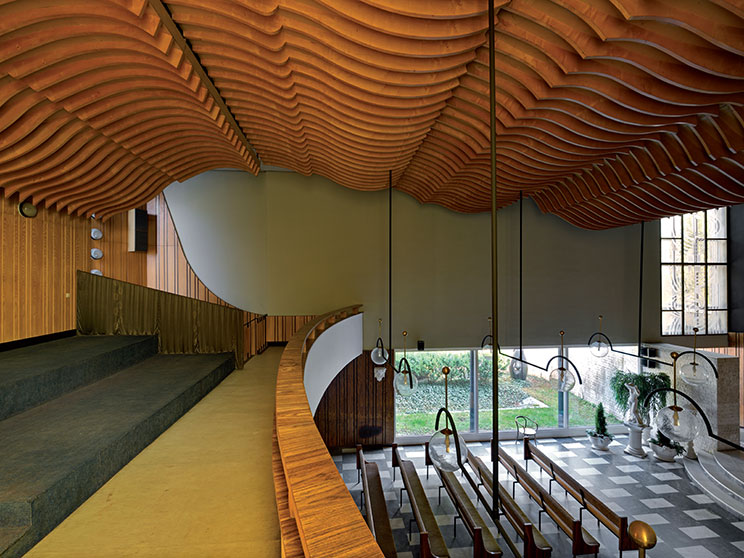 ---
Dům hudby

(Provozní budova Okresního výboru KSČ Pardubice)

Sukova třída 1260, Pardubice
Jan Třeštík, soutěž 1978/79, projekt 1979–1984 / realizace 1984–1985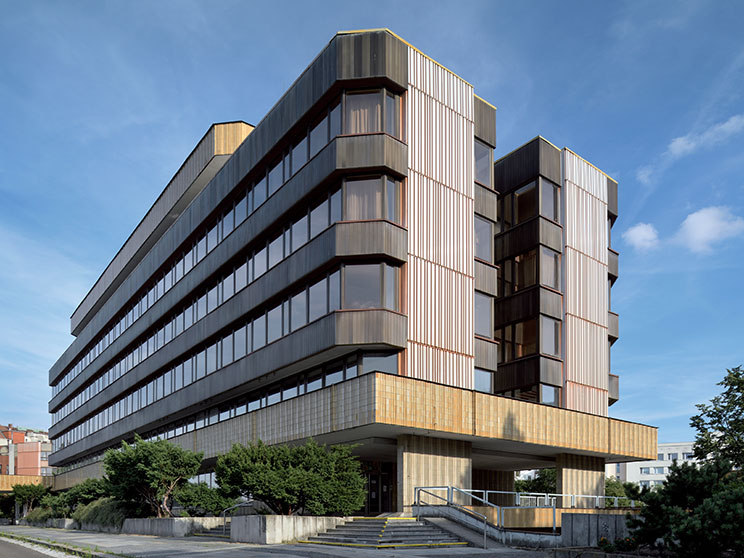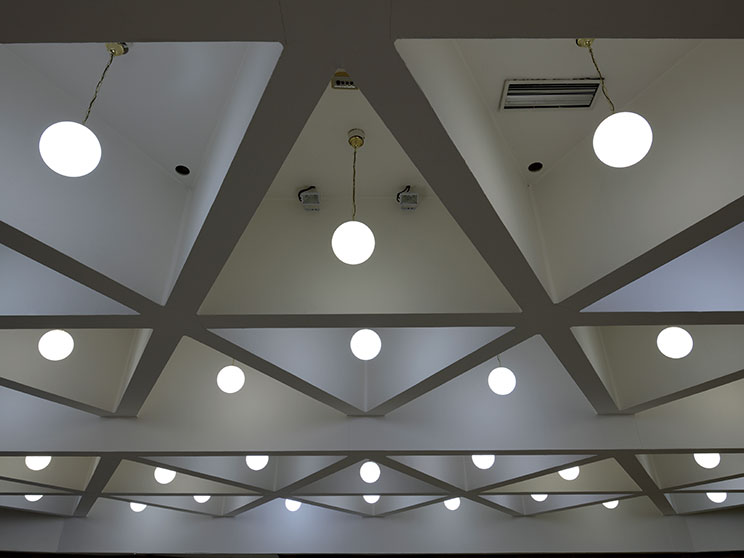 ---
Budova památníku – Pietní areál Ležáky
p.č. 378/1, Miřetice
Lubomír Driml, Karel Vaněk, projekt 1962–1966 / realizace 1966–1970
Ochranné pásmo nemovité kulturní památky pietní území Ležáky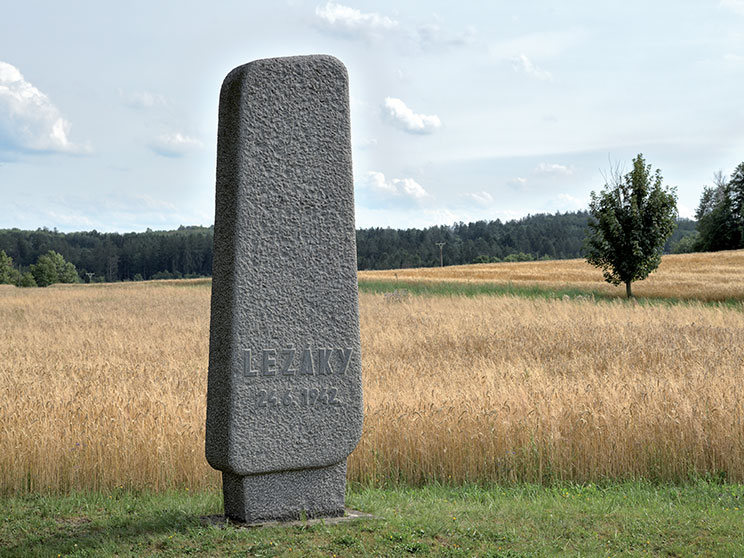 ---
Restaurace DUBINA
Náměstí Míru 101, Domažlice
Stanislav Suda, Zdeněk Vávra, Václav Zoubek, projekt: 1964–1965 / realizace 1967–1969, rekonstrukce 2011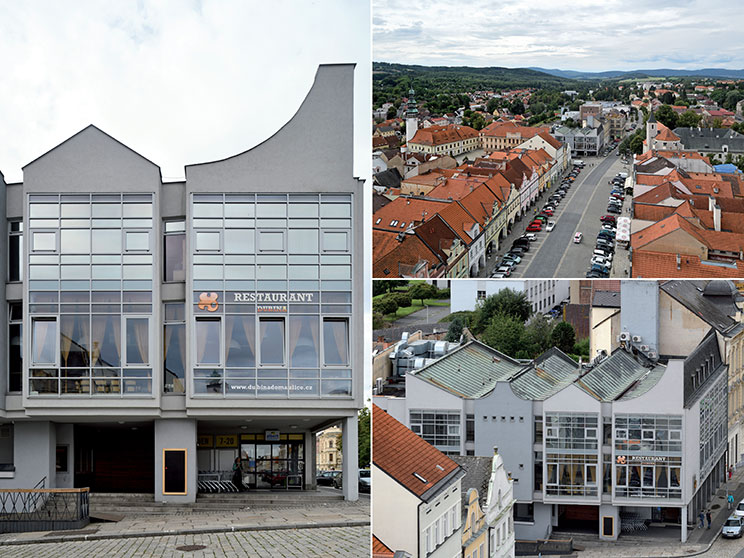 ---
Krematorium
Čejkova 756, 339 01 Klatovy
Miloslav Kadeřábek, projektový úkol: 1977, projekt: po roce 1977, realizace: 1981–1984, uvedení do provozu 03/1985
autoři výtvarných děl: Zdeněk Holub (skleněné vitráže, smuteční síň), Jan Nušl (plastika Dvě skupiny postav, smuteční síň), Miroslava Jakešová (tapisérie bez názvu i., II., salonek), Nikos Armutidis (abstraktní socha na betonovém sloupu v exteriéru)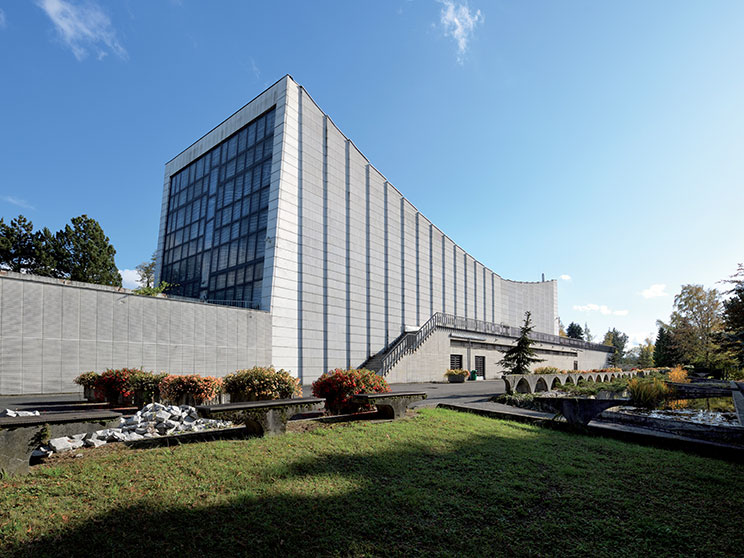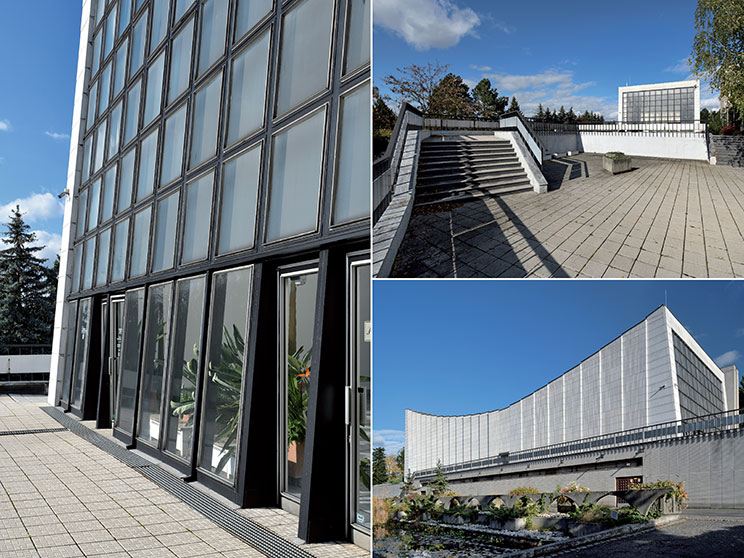 ---
Jachtklub Modrá loděnice

(Středisko vodních sportů ČSM)

Slapy čp. 270
Jaroslav Vaculík, 1965–1969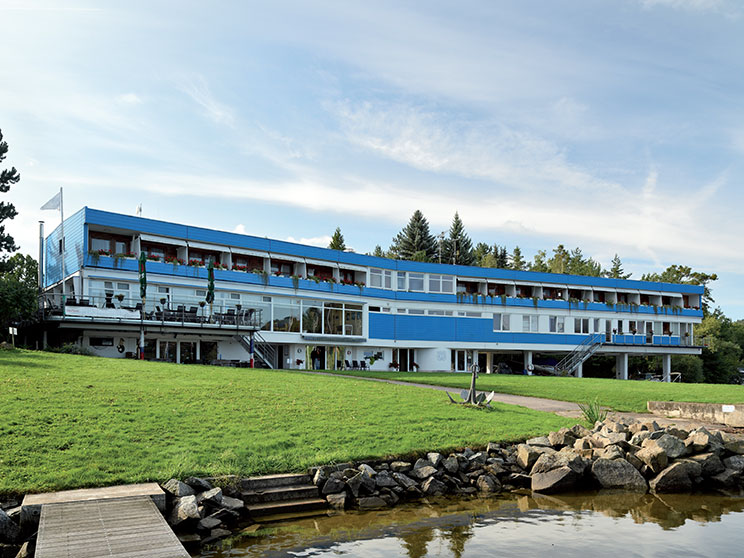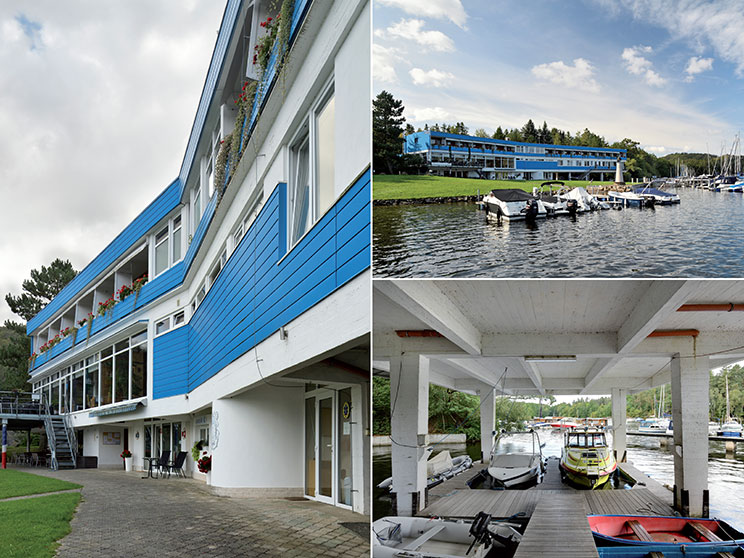 ---
Úřad práce

(Budova OV KSČ, později Okresního úřadu)

Náměstí T. G. Masaryka č. p. 145, Příbram
Jaroslav Němeček, Jiří Merger, 1978–1984
Památkové ochranné pásmo v areálu KP kostela sv. Jakuba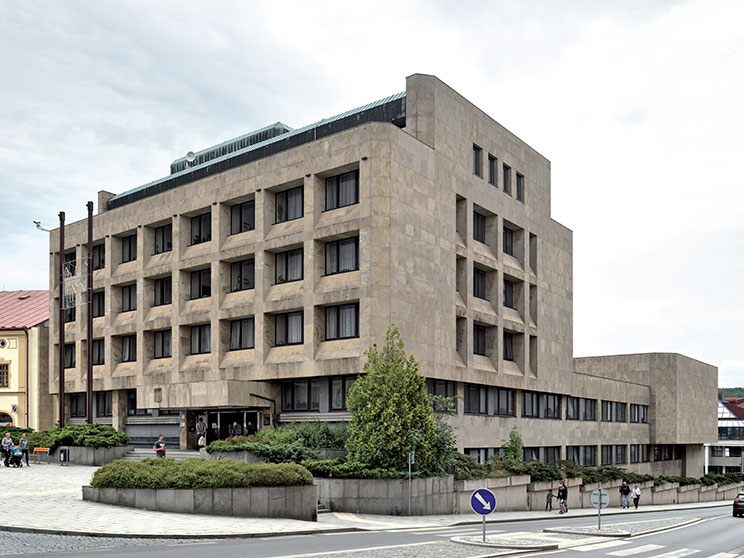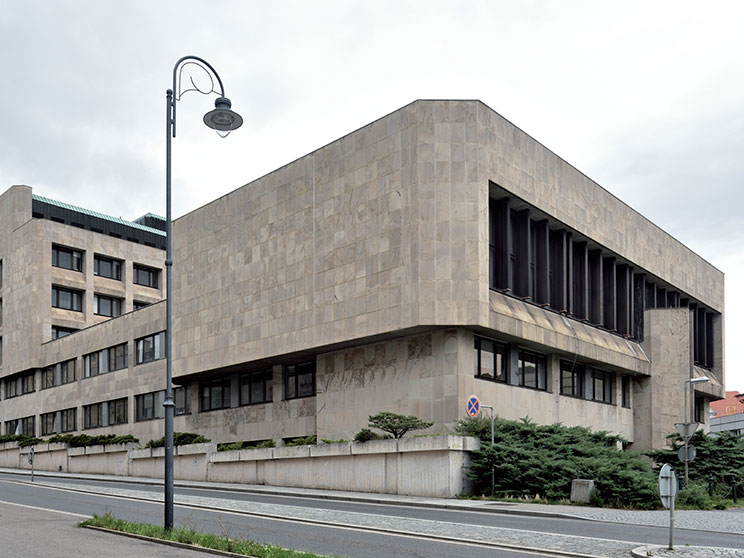 ---
Zdymadlo
Štětí
Jasan Burin, Marie Švábová a Antonín Čapek, 1961–1967 / 1966–1970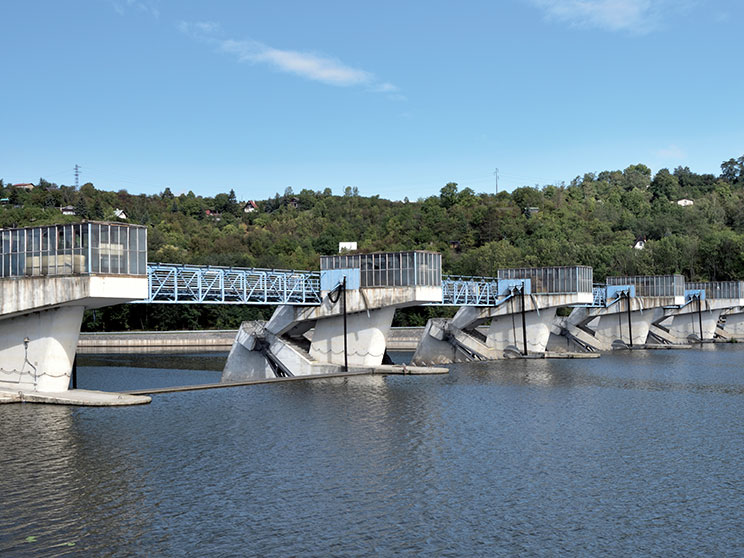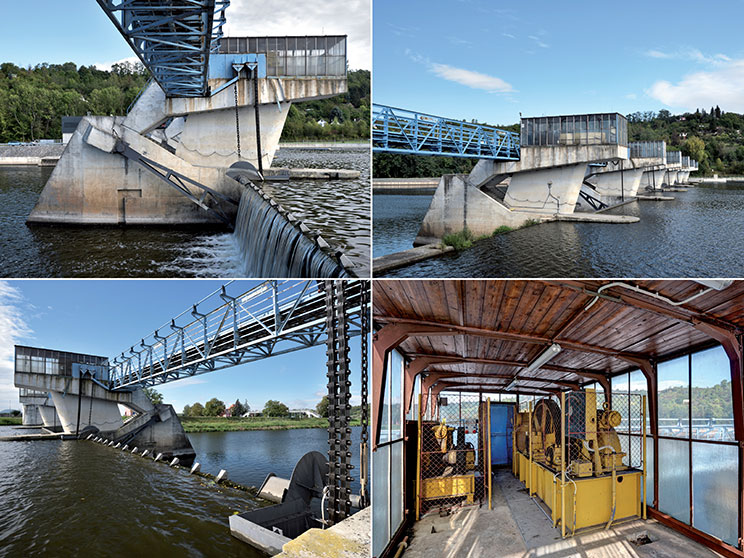 ---
Městské divadlo

(Divadlo pracujících v Mostě)

Divadelní 15, 434 01 Most
Ivo Klimeš, projekt 1972–1979 / realizace 1979–1985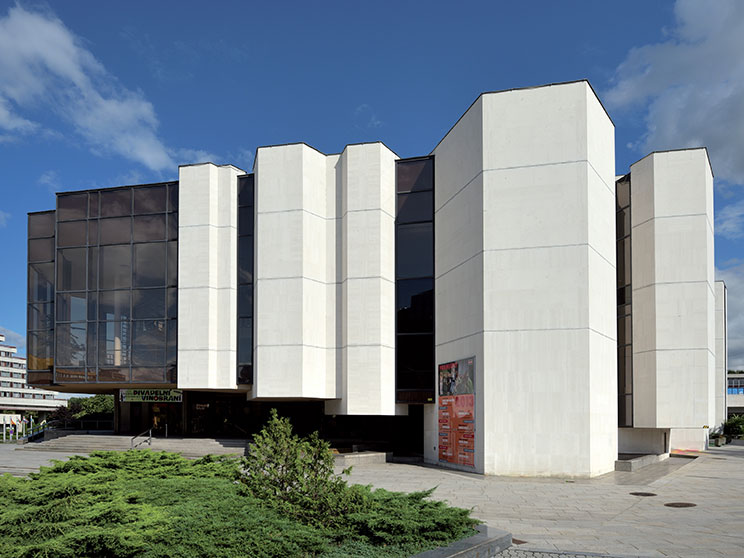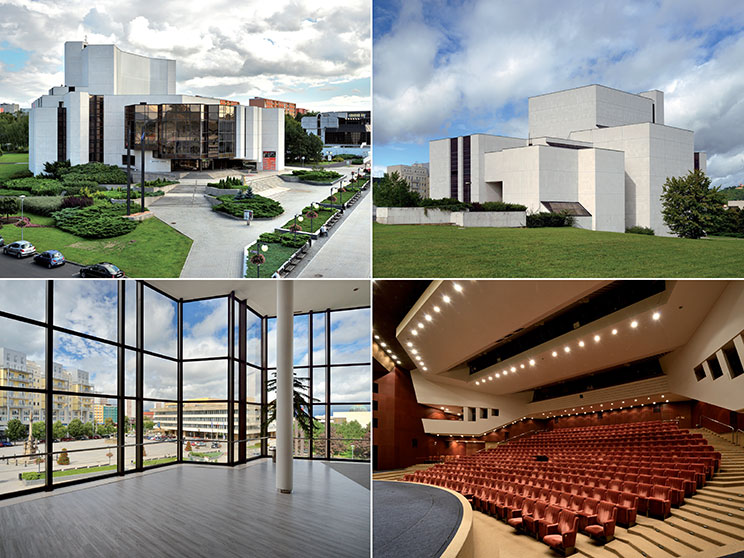 ---
Tábornická škola
Lipnice nad Sázavou, č. ev. 37
Jaroslav Vaculík, projekt 1965 / realizace 1965–1969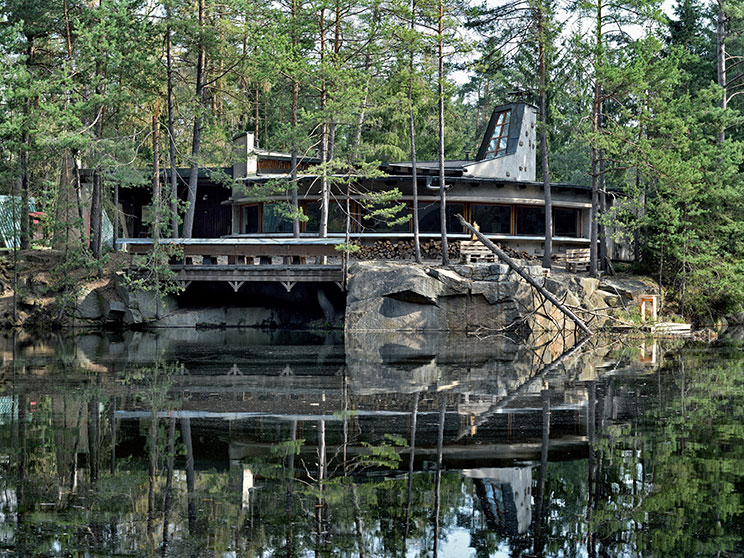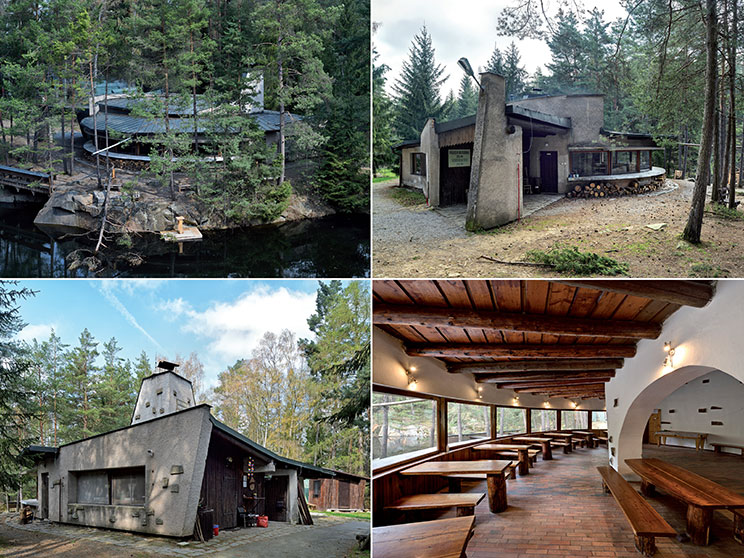 ---
Hráz vodní nádrže Dalešice s vodní elektrárnou a Památníkem budovatelů
Kramolín č. p. 57; Slavětice
Ivan Ruller, Tomáš Ruller, Karel Rechlík, sypná hráz: 1971–1977, vodní elektrárna: projekt 1973 /
realizace 1974–1979, interiér správ- ní budovy vodní elektrárny a památník budovatelů: 1978–1980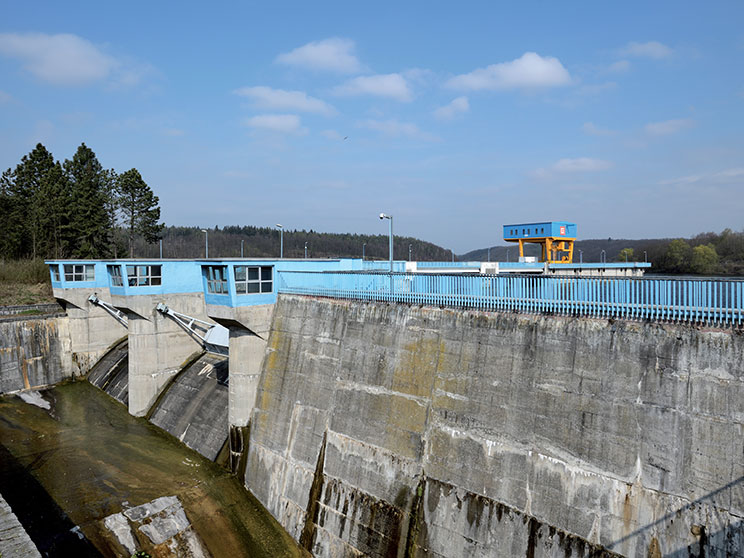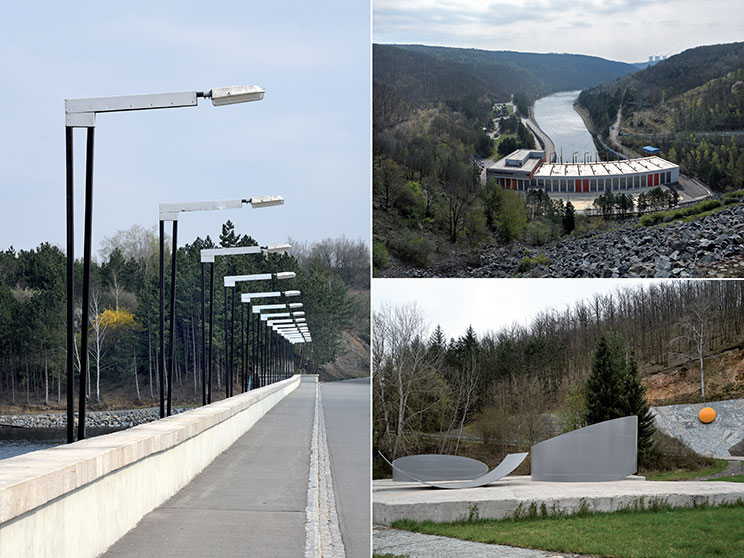 ---
Dům kultury
Mariánské náměstí č.p. 2187, Uherský Brod
František Jelínek, projekt 1976, realizace 1979 až 1985 Městská památková zóna Uherský Brod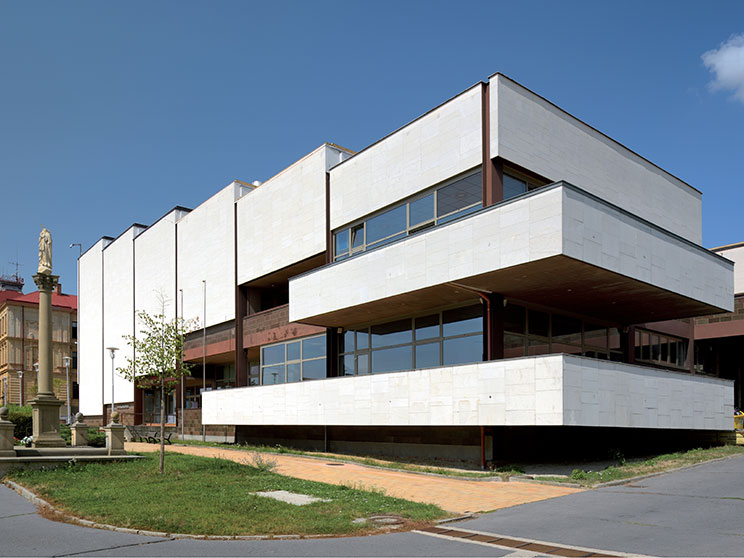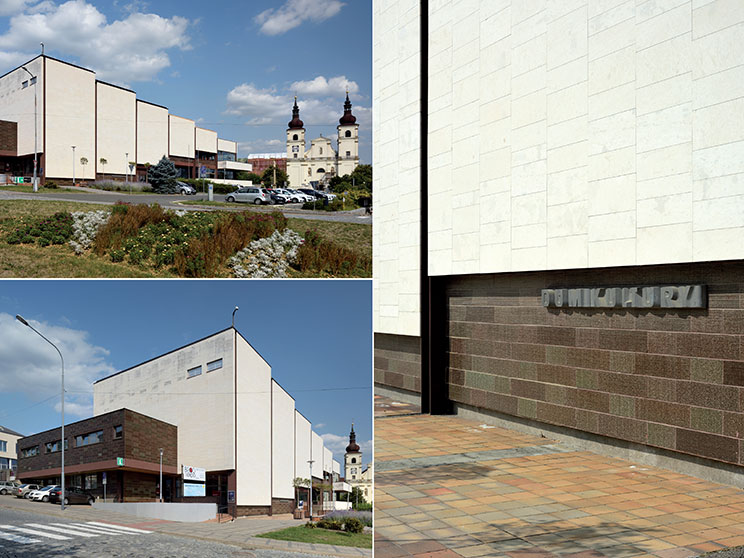 ---
Divadlo pracujících (Městské divadlo Zlín)
třída Tomáše Bati č. p. 4091, Zlín
Miroslav Řepa, František Rozhon, soutěžní projekt 1957, projekt 1958, realizace 1960–1967 kulturní památka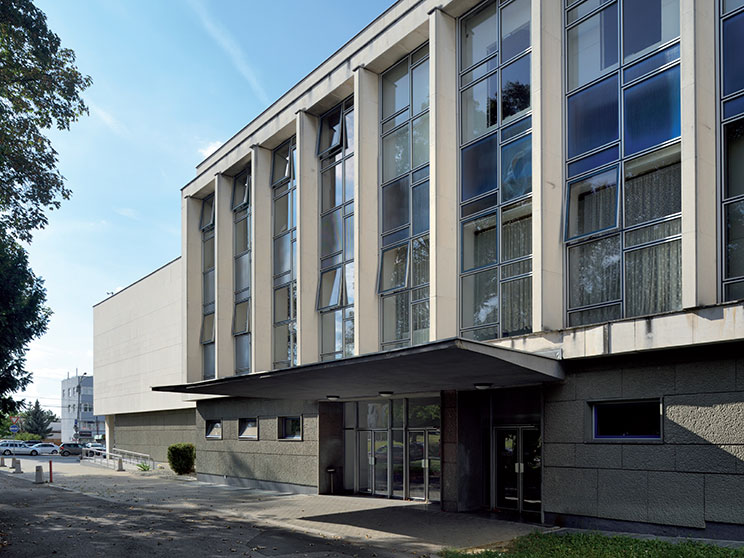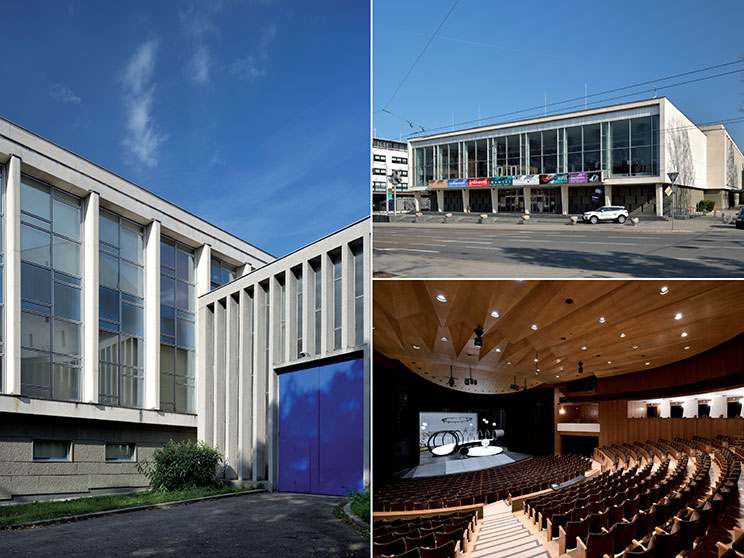 ---
Obchodní dům Prior / Kotva
Náměstí Republiky 8, 110 00 Praha 1
Věra Machoninová, Vladimír Machonin, 1969 – 1975
kulturní památka, r. č. ÚSKP 106370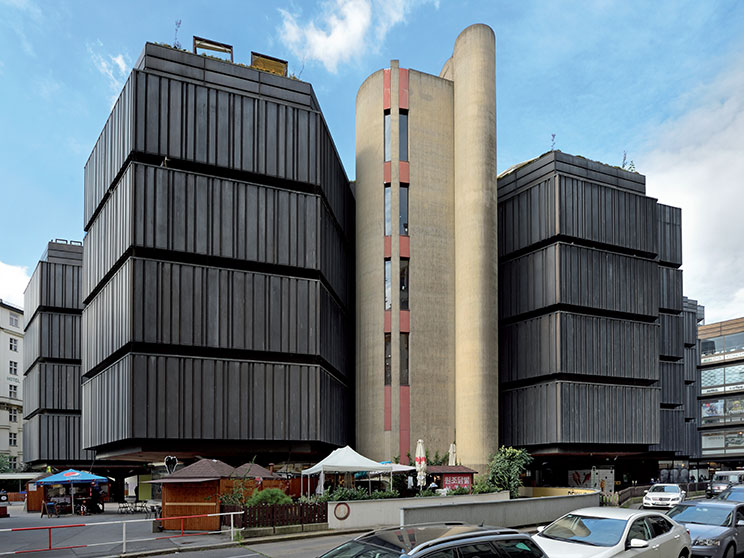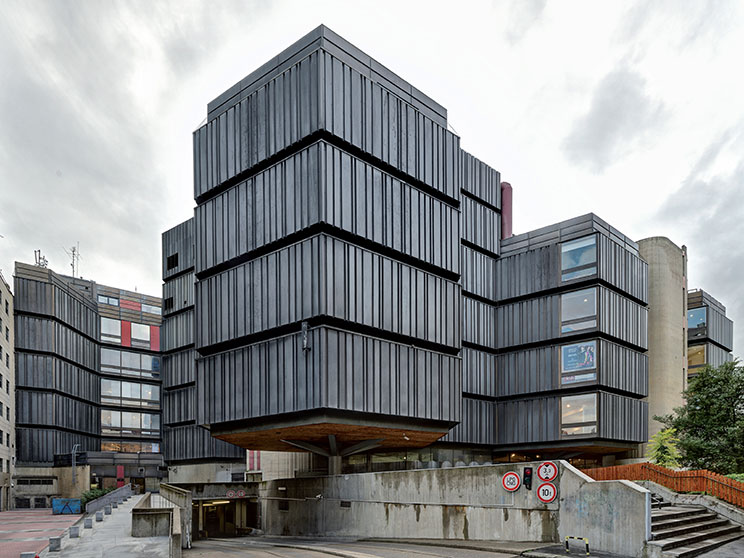 ---
Hotel Intercontinental
náměstí Curieových 43/5, Praha 1, Staré Město
Karel Filsak a kolektiv, návrh 1966, realizace 1968–1974
Pražská památková rezervace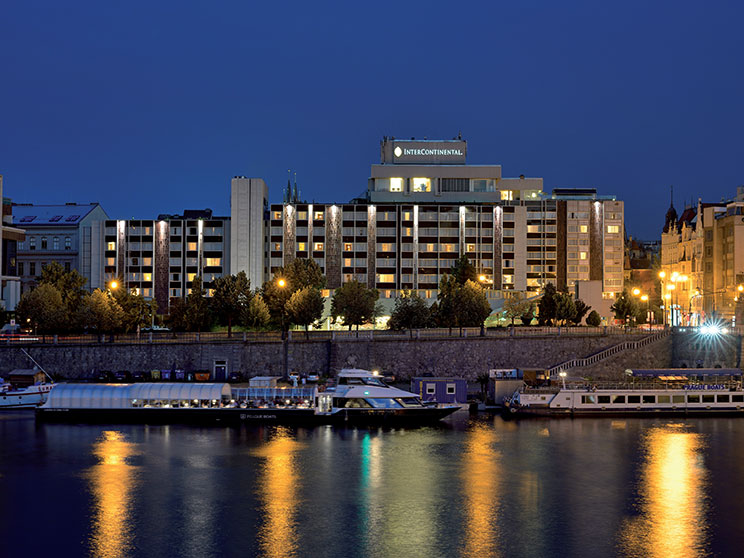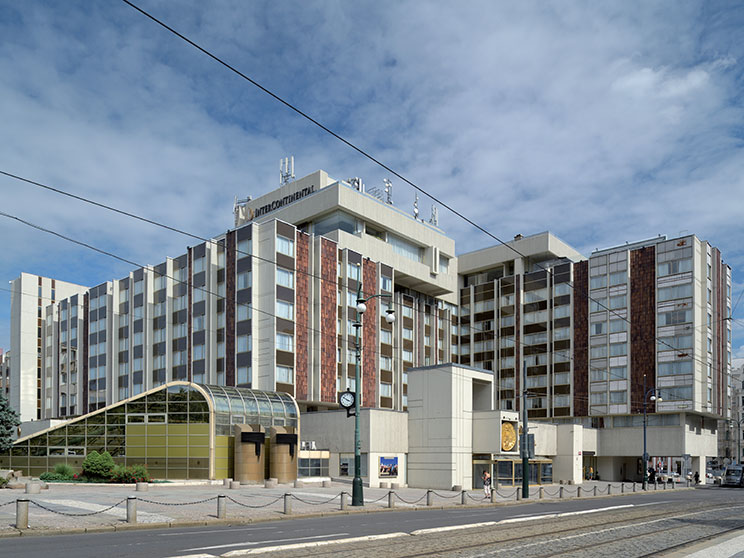 ---
Věžový vodojem Kohoutovice
Bellova 910/27, Brno
Tomáš Černoušek, 1969–1973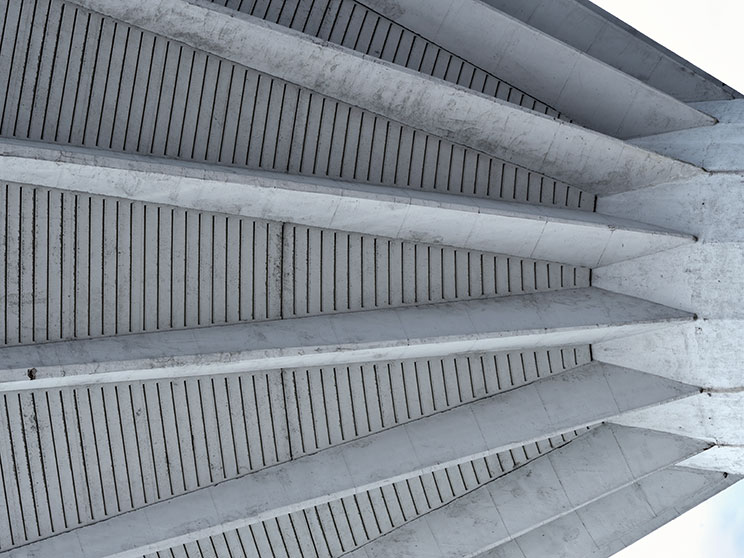 ---
SVÚT/Krajský úřad Libereckého kraje
U Jezu, Liberec-Perštýn
Zdeněk Plesník, projekt 1966 / realizace 1966–1974 Karel Novotný (SIAL), 2000–2004, rekonstrukce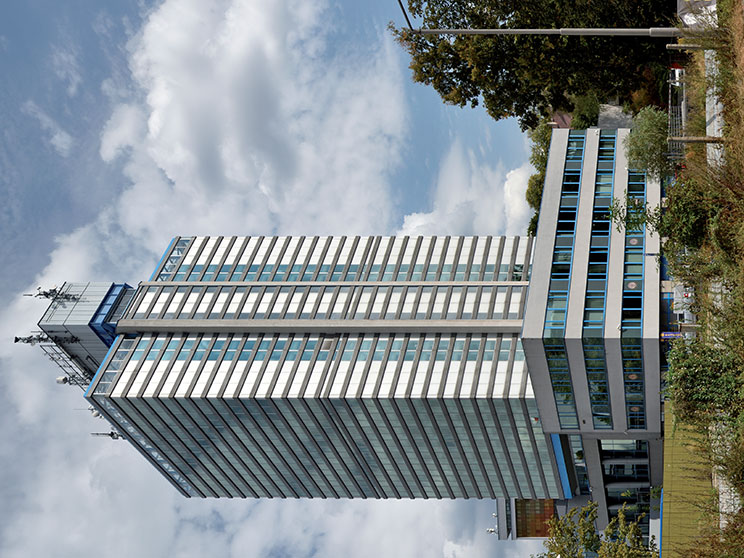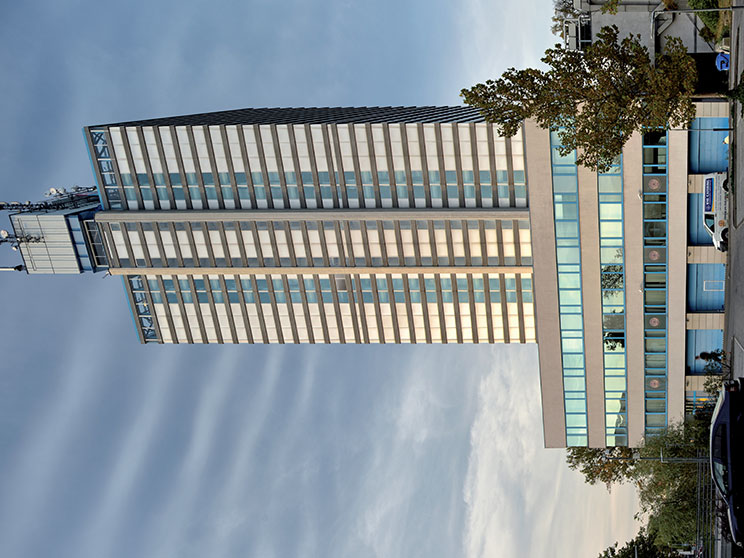 ---
Obytný dům s vodojemem
I. P. Pavlova 62, Olomouc
Petr Brauner, projekt 1968 / realizace 1968-1973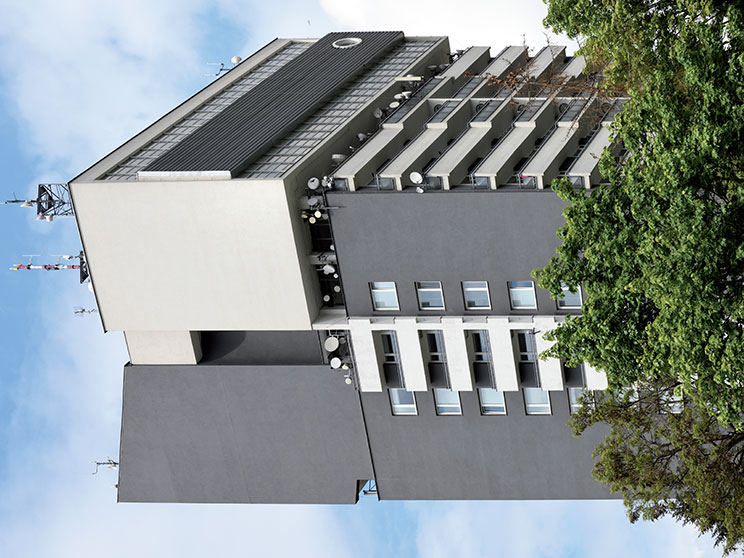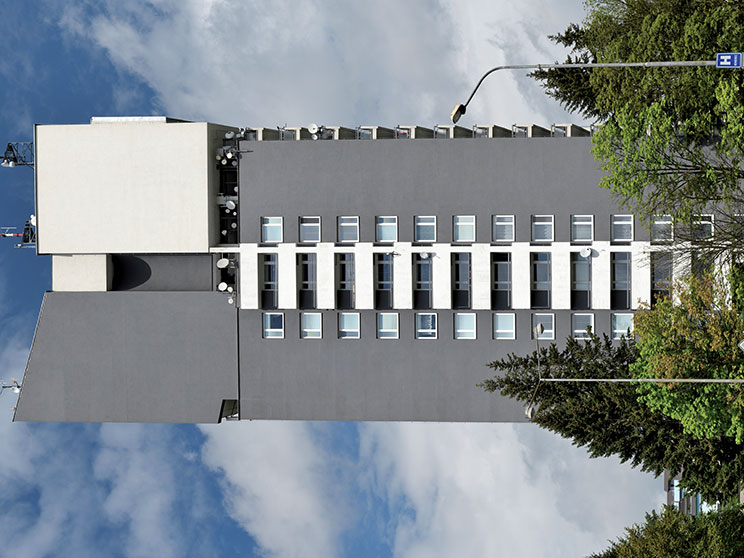 PREVIOUS EXHIBITION:
Just ended

Loretta Lau: Confession
Opening
26. 8. 2020 v 18:00
Exhibition term
27. 8.-27. 9. 2020
Where
Galerie NTK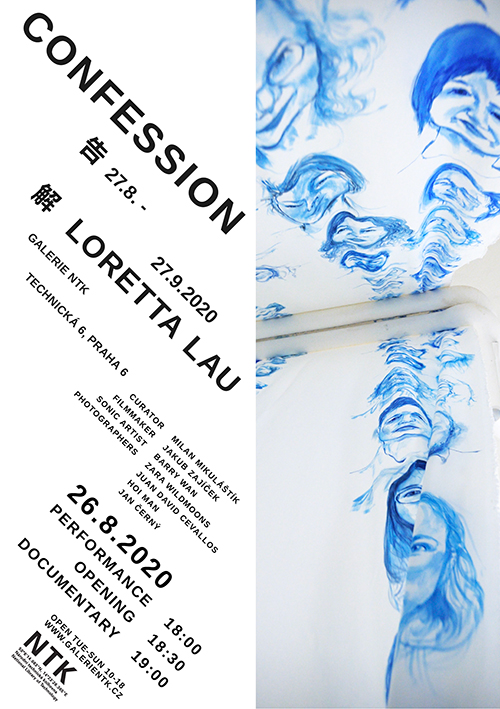 About exhibition
At the end of summer, Gallery NTK, which you can find in the building of the National library of technology in Prague, presents one woman show of young Hong Kong artist Loretta Lau titled CONFESSION.
Loretta Lau was born in 1985 in Hong Kong. In 2018 she moved to Prague, to study at Academy of Arts, Architecture and Design, Visual Arts international study programme. She already introduced herself to Prague audience by performances in art center DOX or on the piazzeta of National Theatre.
Exhibition CONFESSION, hosted by Gallery NTK, introduces several projects of Loretta Lau, in which she reflects, with specifically poetic and radicaly aestheticised approach, politicaly sensitive topics, from coronavirus crisis, social distancing and geo-political context of this extraordinary affair, through actual Hong Kong protest against consolidation of central state power, to the role of woman-artist in contemporary society. The phenomenon of confession is an associate element of presented performances or installations – either from the side of the author, or from the side of participating audience, the technique of meditation is also often present, as well as the form of expresional dance.
Loretta Lau invited several artistic friend to participate creatively on the documentation of her actions. The closest cooperator is filmmaker Jakub Zajíček, who is periodicaly taking spectacular video-racordings from Loretta's performances. Other friends are Barry Wan, musical composer, and a group of photographers - Zara Wildmoons, Juan David Cevallos, Hoi Man, Jan Černý.
Central work of the exhibition is Confession Of Virus Isolation Days19 (COVID-19). In this project, author asked 167 people of different professions from different corners of the world to participate in the dialogue using electronic media, to make distanced painted portraits of the persons involved at the same time. Except large-sized colective portrait, Loretta presents 9 hours long recordings of distanced dialogues and also a movie documentary, which was made in cooperation with Jakub Zajíček.
"During the pandemic, police brutality and restriction has been escalating throughout the world, governments across the world are abusing the situation and using the fear of people. Our panic is far more terrifying than the virus itself." says Hong Kong artist to explain the large prints series Panic or Politics, which is another project connected to the covid pandemy. In the context of this installation, every visitor of the gallery will obtain special anti-covid color shield (either red or blue), which would determine his reception of the depicted reality.
Continuous theme of Loretta Lau's work is the political situation in her native Hong Kong. In the project This Violet is Devil she reacts to violet transparents used by Hong Kong police troops on the demonstrations to warn protesting citizens from risk of penalty arising from the spreading of separatist ideas. During dance-performance, Loretta transfers the text of the transparent to her body, using brush and violet color.
Live performance Discourse and sneak prewiev of the movie documentary Confession Of Virus Isolation Days19 (COVID-19) will be also part of the exhibition opening.
Official vernissage of the exhibition CONFESSION will také place on Wednesday 26.8.2020 from 6 pm at Gallery NTK. Entry is free.
Cooperating filmmaker: Jakub Zajíček
Music: Barry Wan
Photography: Zara Wildmoons, Juan David Cevallos, Hoi Man, Jan Černý
Curator
Milan Mikuláštík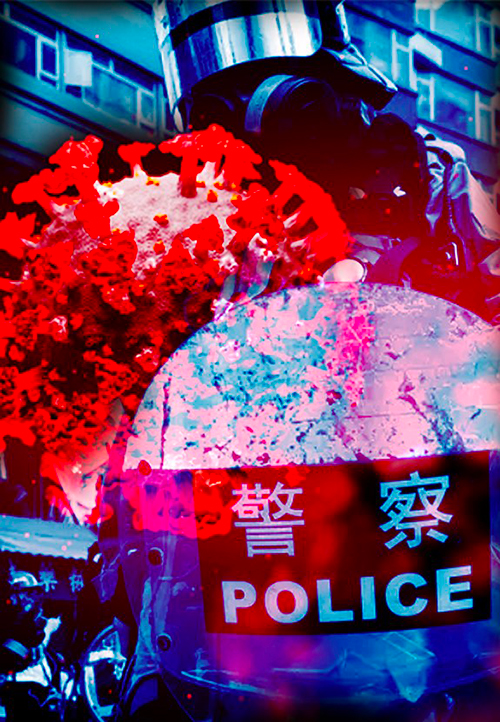 3D presentation of the exhibiton at Matterport.org
https://my.matterport.com/show/?m=YNqGxn5t38F