KRECon 2017
Young Science Still Alive
9 – 10 Nov 2017, National Library of Technology
KRECon 2017 is a conference for Doctoral candidates and other scientists. It provides practical advice, the possibility to share experiences, and last but not least, the opportunity to help promote changes in the conditions of doctoral study and the work of young researchers. This effort is the natural outcome of a long-term growing tension, which is based on the frustration of the current state of "young Czech science".

One of the pillars of the whole system of research and development are young scientists, especially Doctoral candidates. However, Czech Republic lacks a comprehensive vision of their duties, rights and overall status.

Over time, various obstacles have occurred. Balancing academics, career development and personal life is becoming increasingly difficult.

So take part in KRECon 2017 until the Young Science is Still Alive.

The outcome of the conference should be a clear stance and a set of recommendations and warnings that will serve as a basis for dialogue with major research actors, government representatives and policy makers as well.

The conference is intended for Doctoral candidates and graduates, and for those interested in Doctoral studies.
Thursday 9 November 2017
(For registered participants)
9:00 – 10:00
Registrations
10:00 – 12:10
10:00 - 10:10 Opening - Aleš Vlk, Martin Svoboda
10:10 - 10:30 Eva Zažímalová (President of the Czech Academy of Sciences) – The importance of a young scientist for the system of research and development in Czech Republic
10:30 - 10:50 Jaroslav Miller (Rector at Palacký Universtity) – Position of PhD candidates at public universities in the Czech Republic
10:50 - 11:10 Ewelina Pabjańczyk-Wlazło (EURODOC) – International comparison of the situation of young scientists
11:10 - 11:30 Katarína Rentková (ADS) – A young scientist in Slovakia
11:30 - 11:50 Kateřina Cidlinská (ČAD/NKC) – Basic characteristic of young science in the Czech Republic
11:50 - 12:10 Martin Fusek (ÚOCHB AV ČR) – PhD is a scientific degree
12:10 – 13:00
Lunch
13:15 – 15:00
Working groups: *
- The quality of doctoral education and the employability of PhD holders
- The status of doctoral candidates as early career researchers and the financial reward of their work
- International, institutional and intersectoral mobility of doctoral candidates and junior researchers
* (While registering, choose your working group.)
15:00 – 15:20
Coffee break
15:20 – 16:00
Working Groups Summary
16:00 – 18:00
Networking Session
On the ground floor of NTK will be presented:
- Foreign Cooperation House (Dům zahraniční spolupráce)
- Czech Science Foundation
- NF Neuron
- National Contact Centre for Gender & Science
- Researchjobs
- Škoda Auto
- Technology Agency of the Czech Republic
- Institute of Organic Chemistry and Biochemistry of the Czech Academy of Sciences
From 19:00
KRECon NIGHT
Program: VENTOLIN, MiniKapela, DJ Mike H (Radio 1), DJ Pan Jurd (Radio Wave), multimediální show, bar
Friday 10 November 2017
(For registered participants and guests)
9:00 – 9:30
Registrations
9:30 – 10:00
Summary of the first day - Presentation of working groups conclusions
10:00 – 11:30
Panel discussion with invited guests - General discussion
11:30
Lunch
Od 11:30
Press zone
*Chair:
*Number of participants limited
Proceed to Registration form. Free admission. No Simultaneous Interpreting.
Lectures and speakers
Eva Zažímalová (keynote speaker)
Eva Zažímalová is the President of the Czech Academy of Sciences (from March 2017). In 1979, she completed her studies at the Faculty of Science of Charles University in Prague, in the field of chemistry with a specialisation in biochemistry. In 1983, she received the scientific degree of CSc. in the field of biology (physiology of plants) at the Czechoslovak Academy of Sciences (Institute of Experimental Botany). Since 1983, she has worked at the Institute of Experimental Botany (formerly the Czechoslovak Academy of Sciences, now the Academy of Sciences of the Czech Republic, CAS) as a researcher, later senior researcher. Since 2012 she works also part-time at the Biology Centre of the CAS. Since 2004, she has been Head of the Laboratory of Hormonal Regulation in Plants at the Institute of Experimental Botany of the CAS. In 2003-2007, she was Deputy Director of the Institute of Experimental Botany of the CAS; in 2007-2012, she was Director of this Institute. In 2004, she was named Leader, and in 2013 Professor for the field of the Anatomy and Physiology of Plants at the Faculty of Science of Charles University in Prague.
Jaroslav Miller (keynote speaker)
Jaroslav Miller is rector at Palacký Universtity in Olomouc. He studied History and Philology at Palacký University in Olomouc, Central European University in Budapest, and University of Oxford. In 2012, he was appointed professor of history, and until January 2014, he headed the Department of History of the Philosophical Faculty, PU. Twice he has received the prestigious scholarship of the German Alexander von Humboldt Foundation (2006 Marburg, 2010 Münster) and the fellowship of the Andrew W. Mellon Foundation (2004, 2010 Wolfenbüttel). In 2008, he was a Fulbright scholar at Georgia College and State University in Milledgeville in the United States. In 2012, the Ambassador of the United States appointed Jaroslav ambassador of the Fulbright Programme in the Czech Republic. Jaroslav Miller has received many academic and research awards.
Ewelina Pabjańczyk-Wlazło
Ewelina Pabjańczyk-Wlazło is an Early Career Researcher and entrepreneur in the field of biomedical engineering and textiles. She is a certified project manager experienced in international collaboration, and a Public Relation Officer in Autex Research Journal. Privately, she is a social activist supporting women in science and a science popularizer. Ewelina is experienced in self-governance of early career researchers at local and national level. Ewelina is a Former Board Member of National Representation of Doctoral Candidates in Poland, and the former President of European Council of Doctoral Candidates and Junior Researchers. Her particular interests are focused on gender equality, business, academia collaboration, quality of science, and research. Ewelina is currently Advisory Board Member in Eurodoc.
Katarína Rentková
Katarína Rentková has been working as a chairman of the Slovak Doctoral Candidates Association (ADS) since 2016. She has been interested in ADS activities since her PhD at the Faculty of Management at Comenius University in Bratislava. Nothing has changed since the end of her studies, when she began to work as a lecturer at the above-mentioned faculty. ADS represents not only PhD candidates but also young scientists under 35 years of age. She concerns to the work of doctoral candidates, young scientists and lecturers in Slovakia. She is very pleased to make new contacts and cooperate with other organizations, both Slovak and foreign, which represent the interests of students as well as young scientists.
Kateřina Cidlinská
Kateřina Cidlinská is the President of the Czech Association of Doctoral candidates (ČAD), a member of the research department at the National Contact Centre for Gender & Science at the Institute of Sociology of the Czech Academy of Sciences, and she is a PhD candidate of Sociology at the Faculty of Social Sciences of Charles University. Her research and career path is in science, and she focuses on academic career setting, planning, and intersectoral mobility. In addition, she seeks to support the study and career development of young researchers through the mentoring program for doctoral and postdoctoral candidates, which she established and has coordinated for three years.
Martin Fusek
Martin Fusek has devoted the past nine years to the issue of technology transfer at the Institute of Organic Chemistry and Biochemistry AS CR. He holds a PhD from the University of Chemistry and Technology in Prague in the field of organic chemistry and became a member of the Czech Academy of Sciences in the area of biochemistry. During his scientific career, he spent four years as a postdoctoral researcher in the United States and Germany. He is a professor of biochemistry at the University of Chemical Technology, Prague, where he teaches courses in clinical biochemistry and biopharmaceuticals. For many years he was engaged in basic research, moving into the commercial sector in 1995. Since 2007, he has led IOCB's technology transfer processes; since 2012, as Vice-Director for Strategic Development.
Aleš Vlk (chair)
Aleš Vlk studied sociology at Charles University in Prague and completed his doctorate in public policy at the Universiteit Twente (Netherlands). He has been a consultant for CzechInvest and the Ministry of Education, Youth and Sports. Since 2008, he has been an executive at ALEVIA, a firm which organizes workshops and educational events for research organizations in addition to conducting special analyses, reports, and studies for R&D development. He is also Director of the TERI think tank, which conducts independent research and provides education and knowledge dissemination in the area of higher education policy, science policy, research & development and innovation policy and knowledge and technology transfer. He also works as a lecturer, facilitator, and moderator for special events and is an external lecturer at the Faculty of Social Sciences, Charles University in Prague.
The registration for KRECon 2017 has ended.
Participants are asked to make their own travel arrangements.
Transport from the airport
From the airport, you can reach the National Library of Technology by bus and subway or taxi.
By bus and subway:
Bus 119 departs from Vaclav Havel airport approximately every 5-20 minutes between 5 a.m. to 0:30 p.m. from Terminal 1 and stops near the entrance to subway line A's Nádraží Veleslavín station. Transfer to the subway and continue to Dejvická station. The ride takes approximately 31 minutes and costs 32 CZK.
By taxi:
We recommend you to take a taxi with an official licence (AAA or 111 taxi). Taxis take about 10 to 15 minutes to arrive to National Library of Technology and cost around 300 CZK.
More information: http://www.dpp.cz/en/public-transit-to-prague-airport/.

Transport from the central station and the bus station

From the central railway station and the bus station Florenc, use the red subway line C towards Háje and transfer at Muzeum to green line A in the direction of the station Dejvická (end station is Motol). From there, follow the signs to the library/Czech Technical University campus.
Transport to the city center
Getting downtown from the conference is easy and convenient - using subway line A, it's just three stops to Staroměstská and five stops to Muzeum.
There are three kinds of tickets: the all-day ticket (110 CZK) is valid for 24 hours. Single trip tickets are available for 90 minutes (32 CZK) or 30 minutes (24 CZK) - be sure to validate your ticket when you enter the subway. The tickets are valid for the entire public transportation network including subway, bus, tram - and even the cable car to Petřín hill. They can be purchased in the self-service machines, at some underground stations, tobacconist shops and some newspaper kiosks.
More information: http://www.dpp.cz/en/
Accommodation
Participants are asked to make their own hotel arrangements. Some hotels near the conference venue:
Hotel DAP (Dům Armády Praha)
Address: Vítězné náměstí 684/4, 160 00 Praha 6 - Dejvice
Tel. + 420 973 211 444, + 420 973 211 422
http://www.daphotel.cz
Hotel Denisa
Adresa: Národní obrany 33, 160 00 Praha 6 - Dejvice
Tel. + 420 224 318 969

Diplomat Hotel Praha
Address: Evropská 15, 160 41 Praha 6 - Dejvice
Tel. + 420 296 559 212, + 420 296 559 178, + 420 296 559 213
http://www.diplomathotel.cz
Hotel International Prague
Address: Koulova 15, 160 45 Praha 6 - Dejvice
Tel. + 420 296 537 111
http://www.internationalprague.com
Masarykova kolej (hostel)
Address: Thákurova 1, Praha 6 - Dejvice
Tel. + 420 233 051 111

More information about Prague
Presented by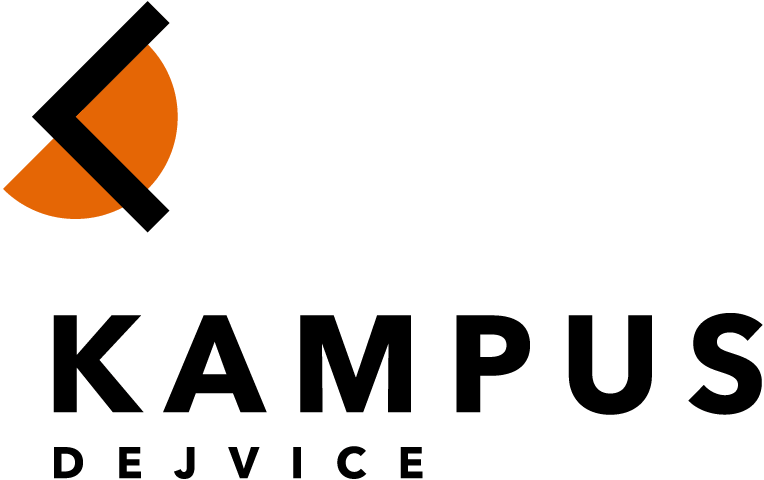 in cooperation with: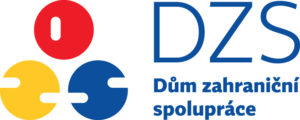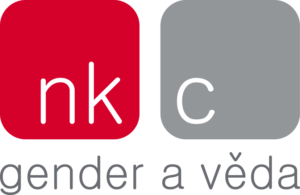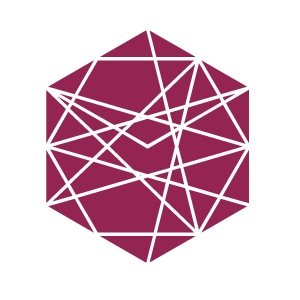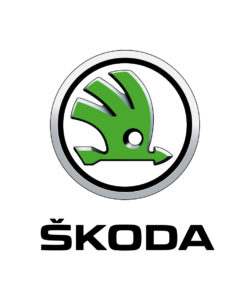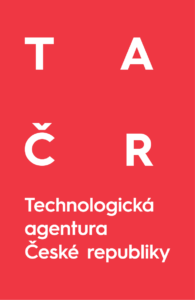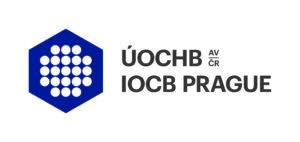 Media partner: