Scientific Resources about COVID-19
COVID-19: Scientific Resources
During the COVID-19 pandemic, turn to information sources you can trust.
Please note that COVID-19 refers to the disease process and SARS-COV-2 is the name of the virus.
Scientific Articles & Data
The International Coalition of Library Consortia (ICOLC) is maintaining a list of resources to which access has been extended worldwide. In the shared spreadsheet, there are links to unlocked resources from over 40 publishers and other providers such as Elsevier, EBSCO, JSTOR, SAGE and more.

Browse the list, or use CTRL + F to find the publisher you are interested in. To access unlocked resources directly, open the link in column D (Link to Access or Request the Resource).
Please remember that NTK already provides access to a wide array of content. Use the search box above or browse our eResources page.
The US National Library of Medicine has released the COVID-19 Open Research Dataset (CORD-19) of scholarly literature related to COVID-19, SARS-CoV-2, and the Coronavirus group. The dataset is the most comprehensive machine-readable Coronavirus literature collection available for data and text mining to date, with over 29,000 articles - more than 13,000 of them full text. This dataset is intended to mobilize researchers to apply recent advances in natural language processing to generate new insights in support of the fight against this infectious disease. The corpus will be updated weekly as new research is published in peer-reviewed publications and archival services like bioRxiv, medRxiv, and others. CORD-19 Explorer is a quick and easy way to search the CORD-19 corpus, or you can download the complete data here.
Trusted Web Guides
Your contact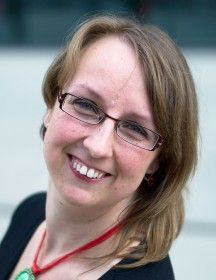 Subjects
Civil Engineering, Communicating Research in English, COVID-19: Scientific Resources,
See also