Electrical and Electronic Engineering
Electrical and Electronic Engineering
NTK's Electrical and Electronic Engineering (EEE) collections cover the generation, storage and use of power, and include a whole variety of areas of EEE as Electronics, Software, Hardware, Signal Processing, Communications, Computer Engineering, Power Electronics, Power Systems Engineering, Renewable Energy, Nanotechnology, Biomedical Imaging, Embedded Systems, and Control. If you'd like us to add a book or a journal to our EEE collections, please suggest a purchase.
Recommended eBooks
Print Books
Recommended Books
Search items in our rare books collection published before 1920. Typically, they are in german or french language. For instance:
Reference Resources
Additional resources here.
Your contact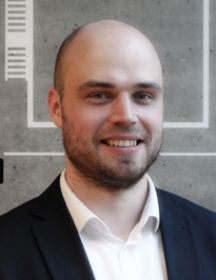 Jan Červenka
232 002 501
606 552 407
Motto:
Winners never quit
Subjects
Electrical and Electronic Engineering, Mechanical Engineering, Computer Science, Computer Architecture, Computer Security and Cryptology, Computer Networks, Programming Languages
See also
Previous authors: Pavel Žák, Pavla Francová