Photography and Film
The library's collection contains several hundred books about photography and film as well as a number of online books and journals focused mainly on technical and practical aspects of these fields. Considering recent developments, this guide includes animation, imaging, and screening as well.
New books in Photography and Film
ARTSTOR Digital Library: database that includes images from some of the world's leading museums, photo archives, scholars and artists. To get an access, you need to be registered with the NTK library. All images can be used for education.
News
Recommended eBooks

Use the shelf and location (call numbers) below to browse topical areas. Additional books are in underground storage; login to the catalog to retrieve them.
Recommended Books
Historical Books in the NTK collection
Selected Databases
Electronic Journals
Recommended
Print Journals
The most recent two years of print journals are in the Periodicals Reading Room, shelves 3D/107 and 3D/108. Bound volumes are available in the open stacks or can be retrieved from underground storage, as necessary.
Reference Resources
Encyclopedias, Handbooks and Dictionaries
Web Pages
Institutions and companies:
Other
Your contact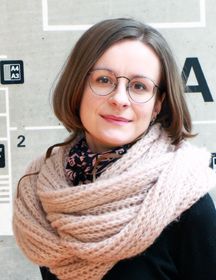 Subjects
Photography and Film
See also
Original author: O. Martinová