Computer Graphics
This subject guide should help you locate resources concerning both theory and practice of computer graphics. Related fields of computer animation and image processing are included in the guide on photography and film as well. Current information can be found in electronic articles and on select websites. In addition, the library also provides access to many print and electronic books.
New Books in Computer Graphics
Electronic Books
You can find eBooks about computer graphics using the search tool, the eBook Search tool, or by searching through a specific database. Many publications are available for online reading as well as for download. Rules may vary depending on the publishing platform.
Recommended eBooks
Recommended Databases
Recommended Books
Location
Most library books on computer graphics can be found in sector D on the fifth floor (shelves 173–178, and 195–207). For more books and resources on related topics, please see the following table.
When searching for articles please use our search tool or utilize a specific database. Registered patrons have access from home to most resources.
Recommended Databases
A list of subscribed eJournals about computer graphics.
Use DOAJ (Directory of Open Access Journals) to browse Open Access journals.
Recommended eJournals
The most recent print journals are located in the Periodicals Reading Room on the 3rd floor. Older issues are available for checkout in the open stacks or can be ordered from underground storage.
Older issues of no longer subscribed to print journals can be found in our catalog – for a number of them an online version is available.
Current Journal Subscriptions
Select Organizations
Software and Hardware Tools
General Resources
Digital Art
Your contact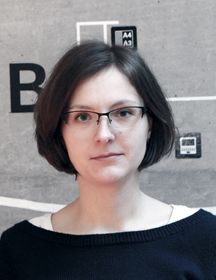 Subjects
Academic writing - online resources, Computer Graphics, Citation Management
See also
Original Author: P. Minaříková