News
Free day passes currently cancelled
21. 11.
–
As part of the measures to slow the spread of COVID-19, no
free day entry passes
will be valid at the turnstiles until further notice. In order to enter the library, you must be registered with NTK (using your library card or your UCT, CTU, CZU, and IOCB institution ID card). Unregistered persons can only enter to the registration desk area in order to register.
Reduction our seating capacity
19. 11.
–
Starting Monday, November 22, we are decreasing the library's seating capacity to 600 visitors. Please be considerate of others and follow hygienic guidelines. Thank you.
Digitization of historical prints
18. 11.
–
In 2021, NTK made
11 historical prints and envelopes
from its holdings available online. The oldest of these are envelopes from 1538 and 1540 containing two Nuremberg prints, "Unterweisung der Messung mit dem Zirkel und Richtscheit" (Albrecht Dürer) and "Von der Kunst Perspectiva" (Jean Pèlerin). Other prints dating from the 16th to 18th centuries, mainly related to architecture and seafaring, come from the various territories which are now the Czech Republic, Austria, the Netherlands, Switzerland, and Germany.
Current number of persons in the library:
‌ Contact Form
‌ (+420) 232 002 535
(Mon: 9 a.m. - 8 p.m., Tue-Fri: 9 a.m. - 5 p.m.)
‌ info@techlib.cz
Quick Links

Add money to your account online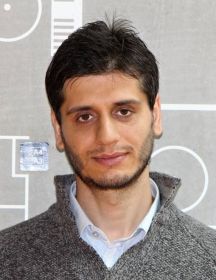 Ibrahim Abou Khashabh
Nothing is impossible under the sun