Hydrogeology
Here, you can learn more about our print and electronic collection focused on and "around" the field. We encourage you to explore our books and journals, complemented by other potentially useful reference resources and web pages.
New Books in Hydrogeology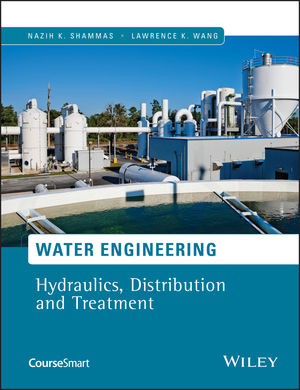 News
The World-wide Groundwater Organisation. Our mission is to further the understanding, wise use and protection of groundwater resources throughout the world.
ProQuest Ebook Central - ProQuest Ebook Central is an online library of eBooks for browsing and borrowing (i.e., downloading into a personal reader). The "Science & Technology" Collection covers nearly 26,000 books in science and technology as well as other eBooks the library selects.
SpringerLink - SpringerLink is an extensive online database of full-text scientific journals, books, and reference works in science, technology, and medicine. The library's subscription provides access to articles from more than 1,700 journals and nearly 3,000 eBooks from Springer.
Recommended e-books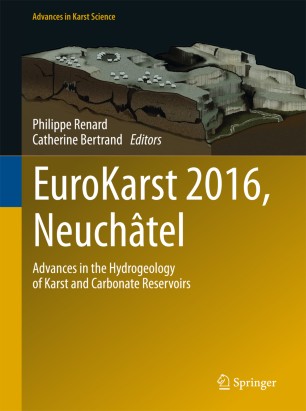 Print Books
| Subject | Shelf | Call Number |
| --- | --- | --- |
| Hydrogeology | 6A/044 | GB1003 |
| Hydraulics | 4B/088-092, also 5B/004-005 | TC145-176, also QA808 .2 |
| Hydrochemistry | 6A/043-044, also 5C/109-157 | GB855, also QD39-142 |
| Hydrology | 6A/042-6A/044 | GB656-1135 |
| Sewerage and wastewater treatment | 4B/132-134 | TD645 |
| Engineering geology and hydrogeology | 6A/044, also 4B/057, 4B/099 | GB1001, also TA705, TC542 |
| Water management | 4B/088-123, also 6A/042-043, 3D/109 | TC145-TD204, also GB661, TD204 .V6332 |
| Drinking water (water technology) | 4B/123-129, also 4C/024-033, 3D109 | TD204-461, also TH6014-7005, TD204 .V6332 |
| Fluid mechanics | 4A/103-105, also 4B/091, 4B/127 | TA357, also TC171, TD426 |
| Transport phenomena (fluid dynamics) | 5B/010, also 5B/101-104, 5B/141 | QC150-152 |
| Mathematical modelling | 4A/105, also 5B/010 | TA357 .5, also QA911 |
| Remediation technology | 4B/118-151 | TD192-895 |
Recomended books
Nature - Nature is a weekly international journal publishing peer-reviewed research in all fields of science and technology and offers news and interpretation of topical and coming trends affecting science, scientists and the broader public. The library's subscription provides access to all content in all Nature journals.
Wiley Online Library - Wiley Online Library is an extensive full-text database with journals, books, and reference works published by John Wiley & Sons. The library subscribes to more than 1,100 eJournals and seventy eBooks focused on technology and the natural sciences.
Taylor & Francis Online - Taylor & Francis is one of the world's leading publishers focusing on scientific literature.
Electronic Journals
Print Journals
Web pages
TGM WRI - T. G. Masaryk Water Research Institute, public research institution
CHMI - The Czech hydrometeorological institute
US EPA - United States Environmental Protection Agency
Water SISWEB - Centre for Environmental Policy, United Kingdom
Hydrogeology/Glaciology News Archive - The Jackson School of Geosciences at The University of Texas at Austin (US)
CGS - Czech Geological Survey
CHA - The Czech Hydrogeologists' Association
ÚHIGUG - Institute of Hydrogeology, Engineering Geology and Applied Geophysics
ATSDR - Agency for Toxic Substances and Disease Registry
EFG - The European Federation of Geologists
Your contact
Subjects
Geodesy and Cartography, Hydraulics, Hydrogeology, Hydrology, Vadose Zone Hydrology, Patents, Technical Standards
See also